Optimize and transform your business processes
Business Process Analysis tools help you to illustrate your company's operations and identify ways to optimize and transform. With a BPA tool you can boost your business efficiency, create superior customer experiences, and design new business initiatives.  Generate process diagrams, map customer journeys, and model current and future states to design effective processes that deliver increased value.  
Business Process Analysis Benefits
Improve business efficiency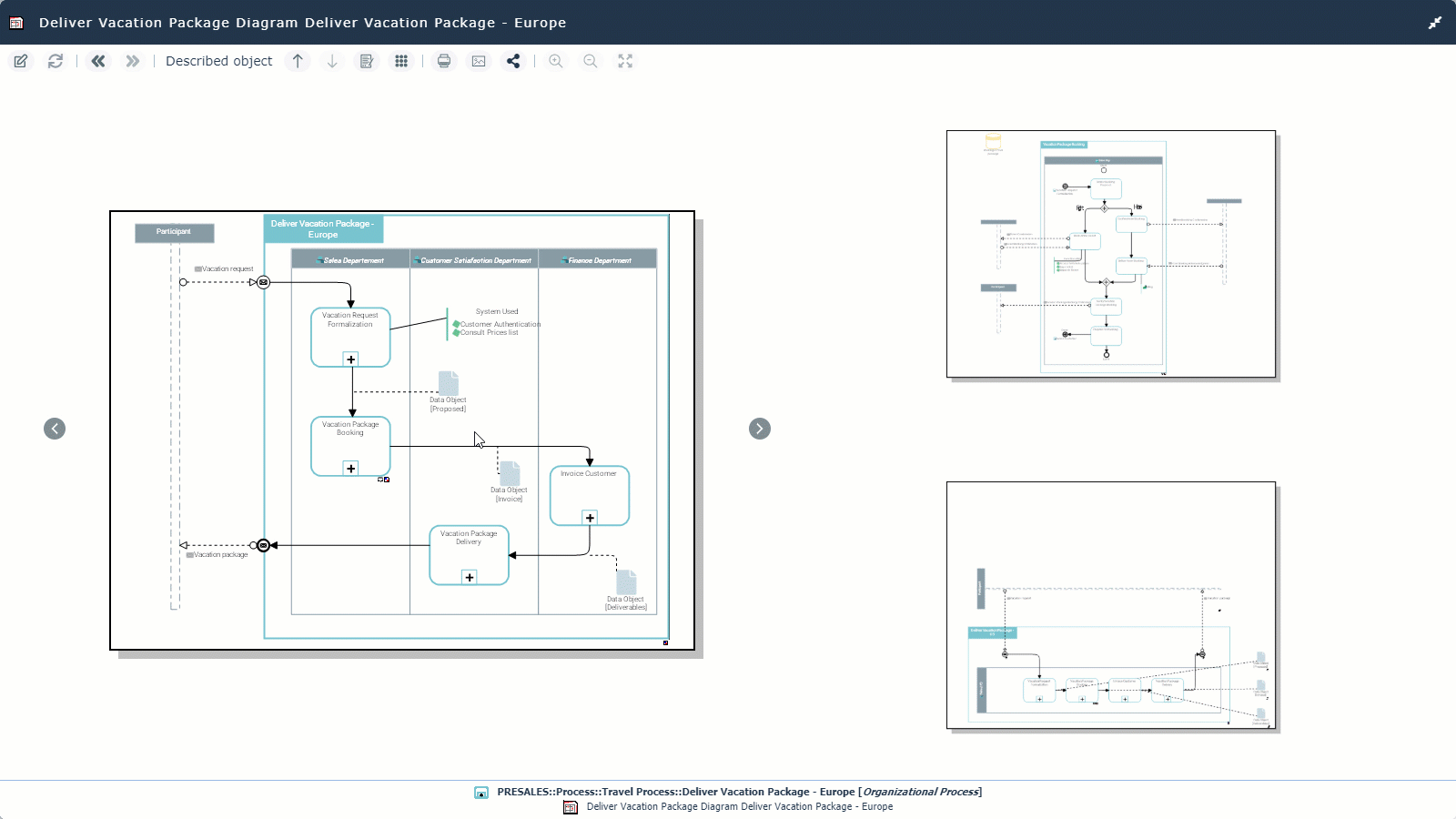 Model, analyze and standardize your business processes to improve business efficiency and support new business models.
Deliver superior customer experiences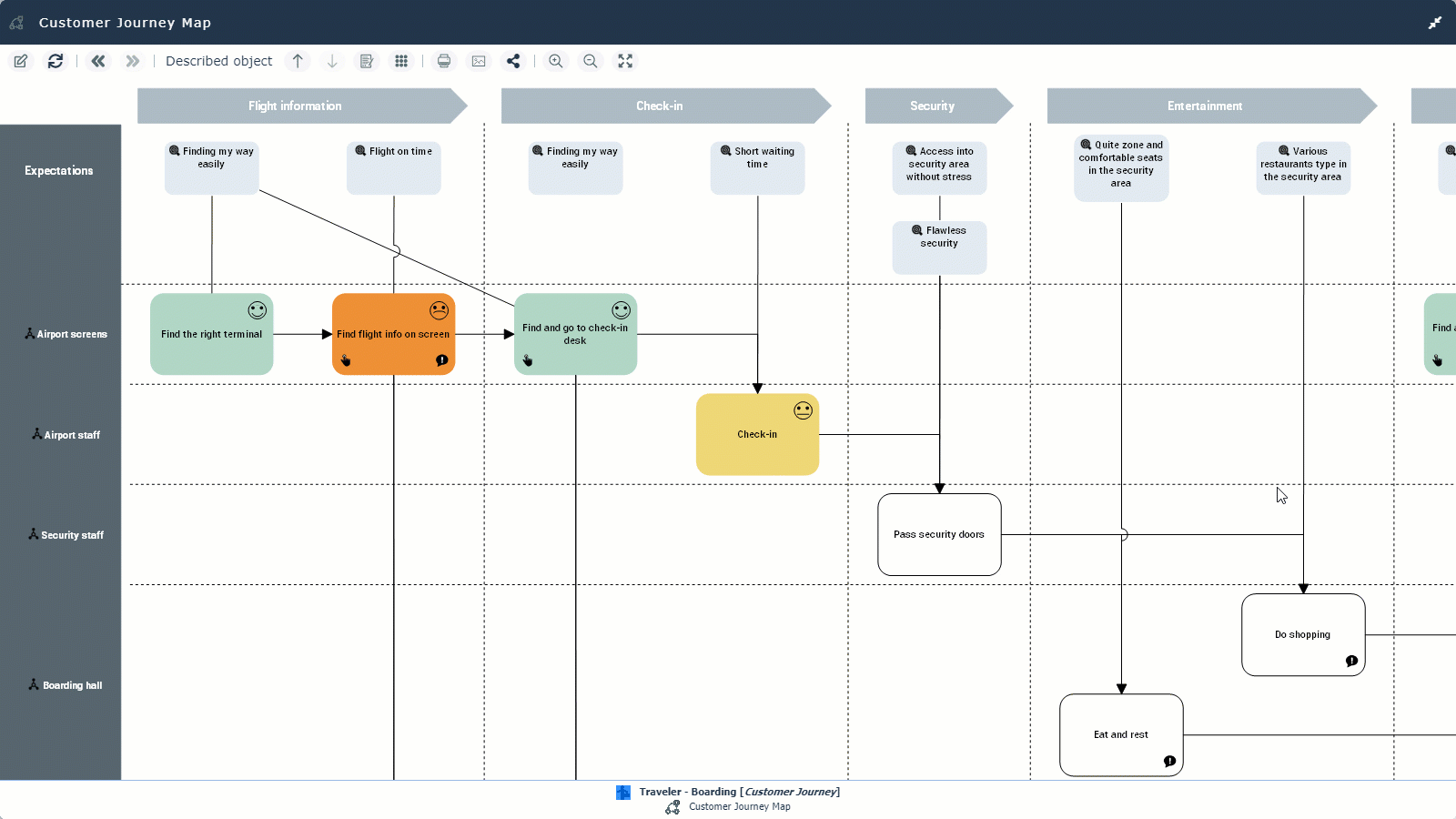 Map customer journeys to design optimal processes and deliver superior customer experience.
Ensure compliance with policies and regulations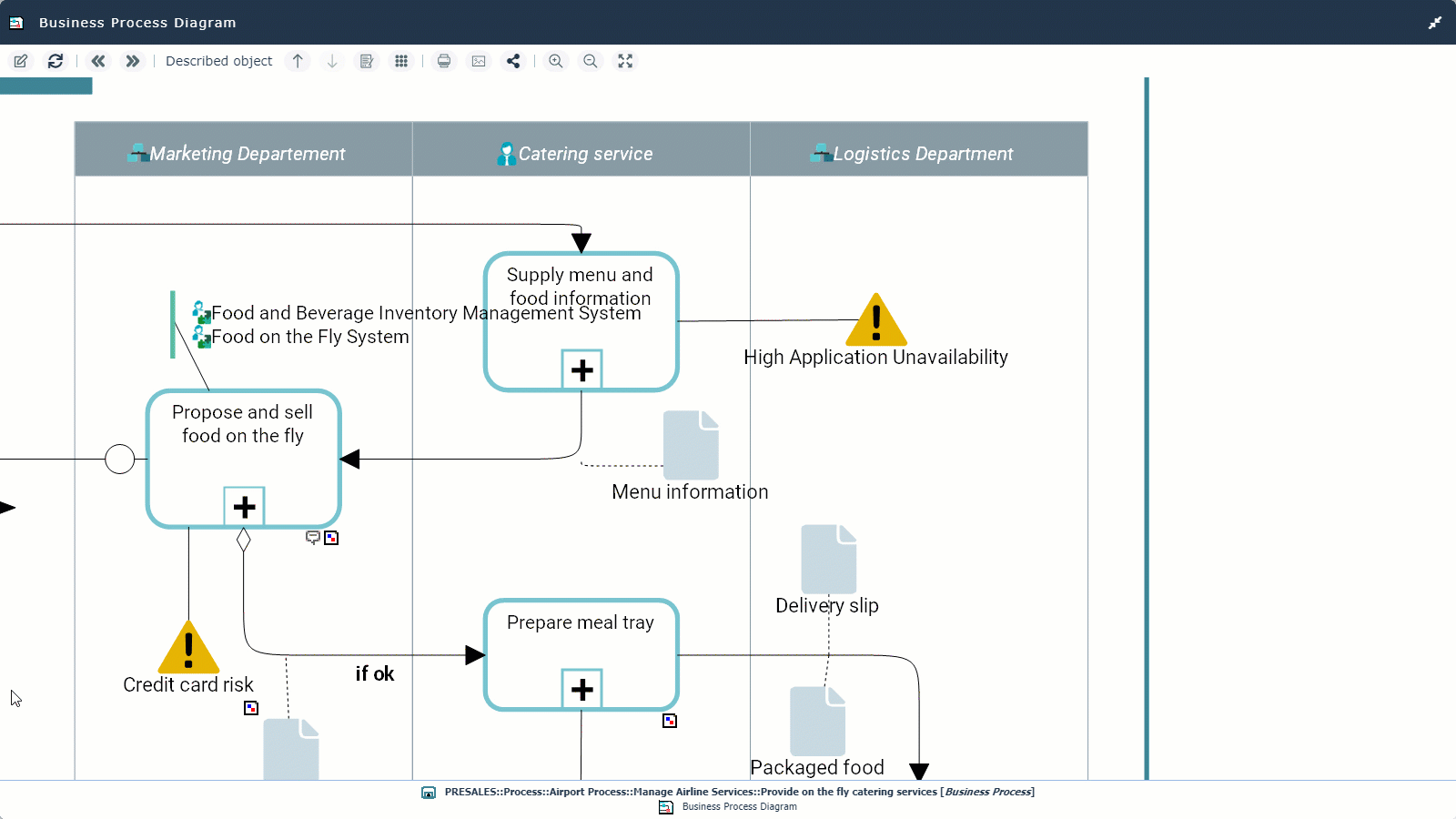 Maintain business process models in a single repository, identify areas of concerns, and improve operations to drive compliance initiatives.
Business Process Analysis Capabilities
HOPEX Business Process Analysis helps to design, optimize, and transform your business processes.
Design business processes
Model, document and share business processes
Automatically generate diagrams
Leverage a collaborative design platform and out of the box workflows
Maintain business process models in a single repository
Use Business Process Model and Notation (BPMN)
Optimize business processes
Design optimal processes with an outside-in perspective
Map persona-based customer journeys
Measure customer satisfaction
Connect touchpoints to underlying processes
Design customer-centric business processes
Transform business processes
Support business transformation and enrich process models with risk and control information
Model current and future process
Create multiple "what if" scenarios
Conduct risk assessments on process diagrams
Implement controls to reduce risks associated to processes
Make smarter decisions faster with a pragmatic approach
Work as you want using the HOPEX platform to connect business, IT, data, and risks perspectives in a single platform that easily integrates into your digital ecosystem. 
Gain immediate value of your projects
Sign up for a 30-day trial version of the HOPEX platform and demonstrate immediate value of your project.