Turn your enterprise data into a trusted asset
Trust your enterprise data with information architecture that organizes, structures, and labels content in a systematic and sustainable way. An information architecture tool helps you to govern data, and manage compliance rules to enable quicker, more intelligent decisions.
Benefits
Get visibility into your data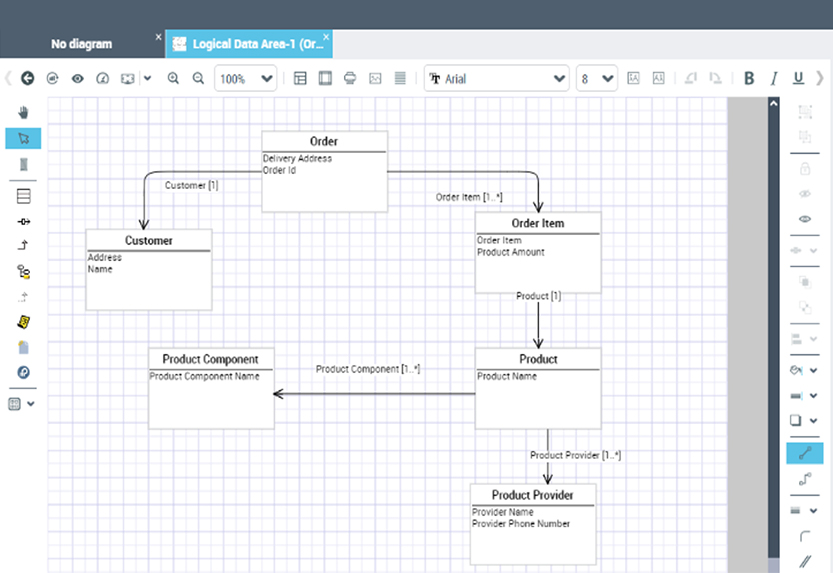 Build and leverage a data dictionary and a business glossary to improve business efficiency and ensure everybody shares a common understanding
Ensure data integrity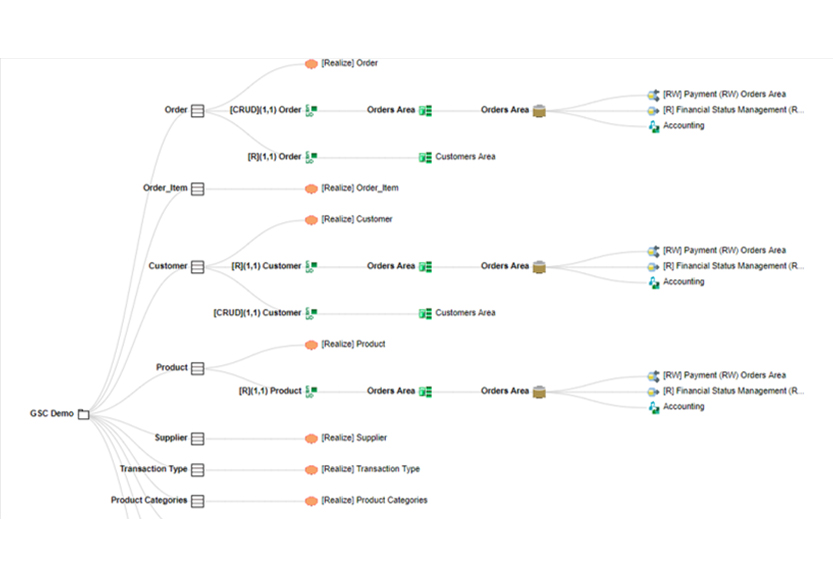 Ensure data integrity by understanding how data is used and transformed thanks to a clear data lineage
Ensure data compliance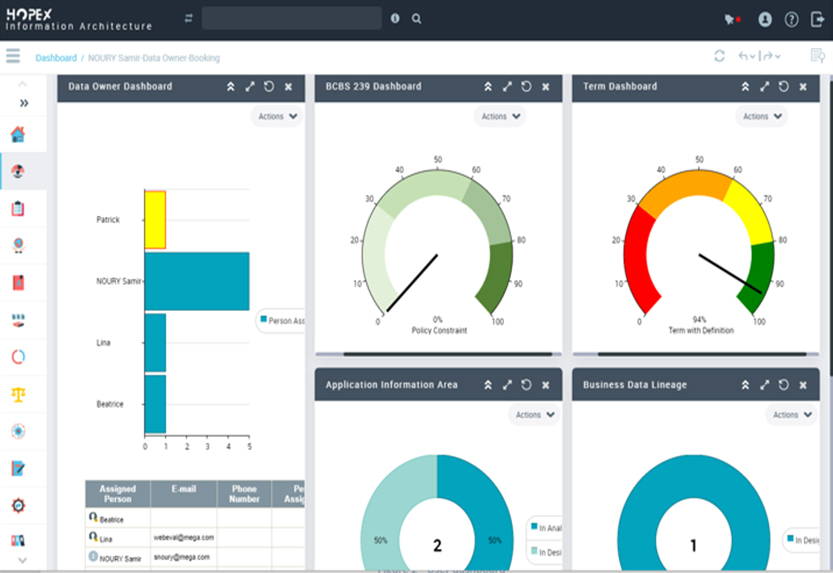 Define rules, link them to business processes and make sure your data comply to internal policies and regulations.
Capabilities
HOPEX Information Architecture helps you to architect, trace, and govern data
Architect data
Get a clear view of your data using data dictionaries, business glossaries and models.
Automatically generate a data dictionary
Build a business glossary of enterprise terms
Design physical, logical and conceptual data models
Automatically connect technical data to business data
Trace data
Describe data transformations and assess data quality
Map data lineage and describe the transformations that happen to the data
Link data to applications and processes to understand data usage
Assess data quality
Analyze impact of change
Govern data
Make sure your data respect internal policies and external regulations
Assign data governance roles
Define collaborative workflows
Describe rules required by regulatory bodies
Tie rules to business processes to ensure their enforcement
Reference regulations including BCBS 239 and Solvency II to ensure compliance
Make smarter decisions faster with a pragmatic approach
Work as you want using the HOPEX platform to connect business, IT, data, and risks perspectives in a single platform that easily integrates into your digital ecosystem. 
Gain immediate value of your projects
Sign up for a 30-day trial version of the HOPEX platform and demonstrate immediate value of your project.