Make risk management a part of your company DNA
To meet the demands of digital transformation companies are increasingly taking risks and need an effective risk management solution to move forward in a safe, profitable way.  Remove silos with a collaborative integrated risk management tool that gives a 360-degree view of your business operations, along with your risks, to manage them with clarity and confidence. 
Products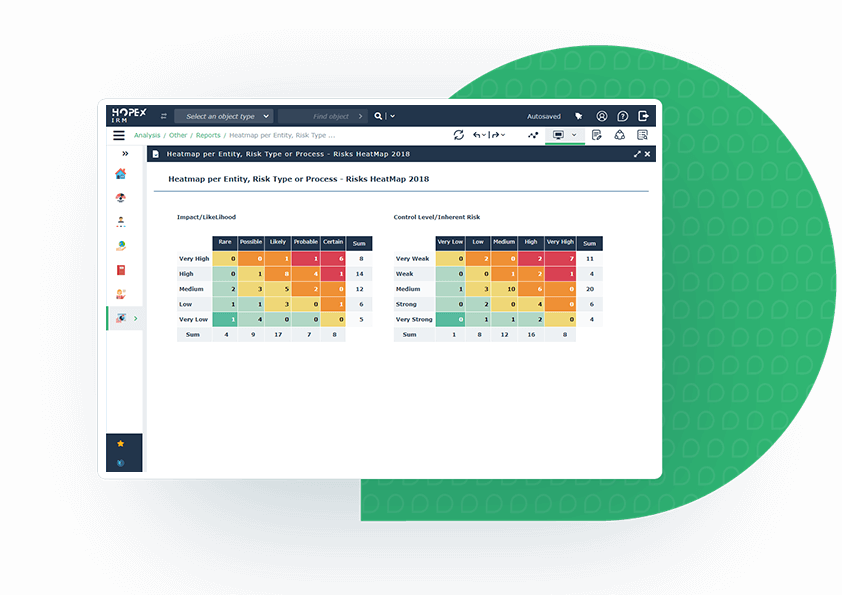 Integrated Risk Management
Get an integrated view of risks, controls, incidents, and compliance with business operations, so that risk is treated as a whole and not in silos. Identify risks, implement related controls, declare incidents in a structured library and map regulatory requirements to processes and IT assets.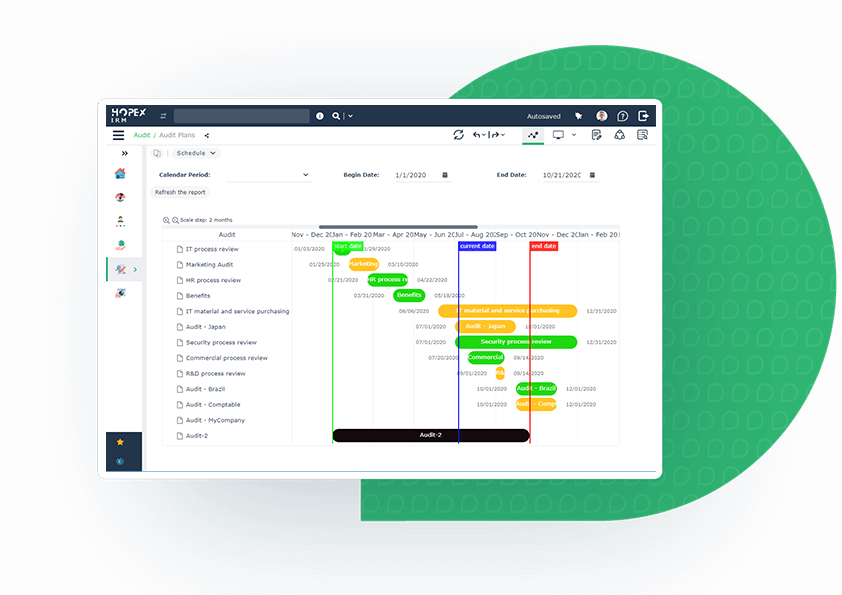 Internal Audit
Boost internal auditor's productivity. Build internal audit plans based on results of prior audits.  Generate a risk-based audit process and leverage dynamic reporting.  Assign audit tasks based on auditor skills and availability, manage timesheets and expenses, and track recommendation progress.
Make smarter decisions faster with a pragmatic approach
Work as you want using the HOPEX platform to connect business, IT, data, and risks perspectives in a single platform that easily integrates into your digital ecosystem. 
Find the solutions that work best for you
We offer results-driven solutions to help you achieve immediate demonstrable value. Find the package that works best for you.