HOPEX Application Design: Design software requirements using a 360 view of your organization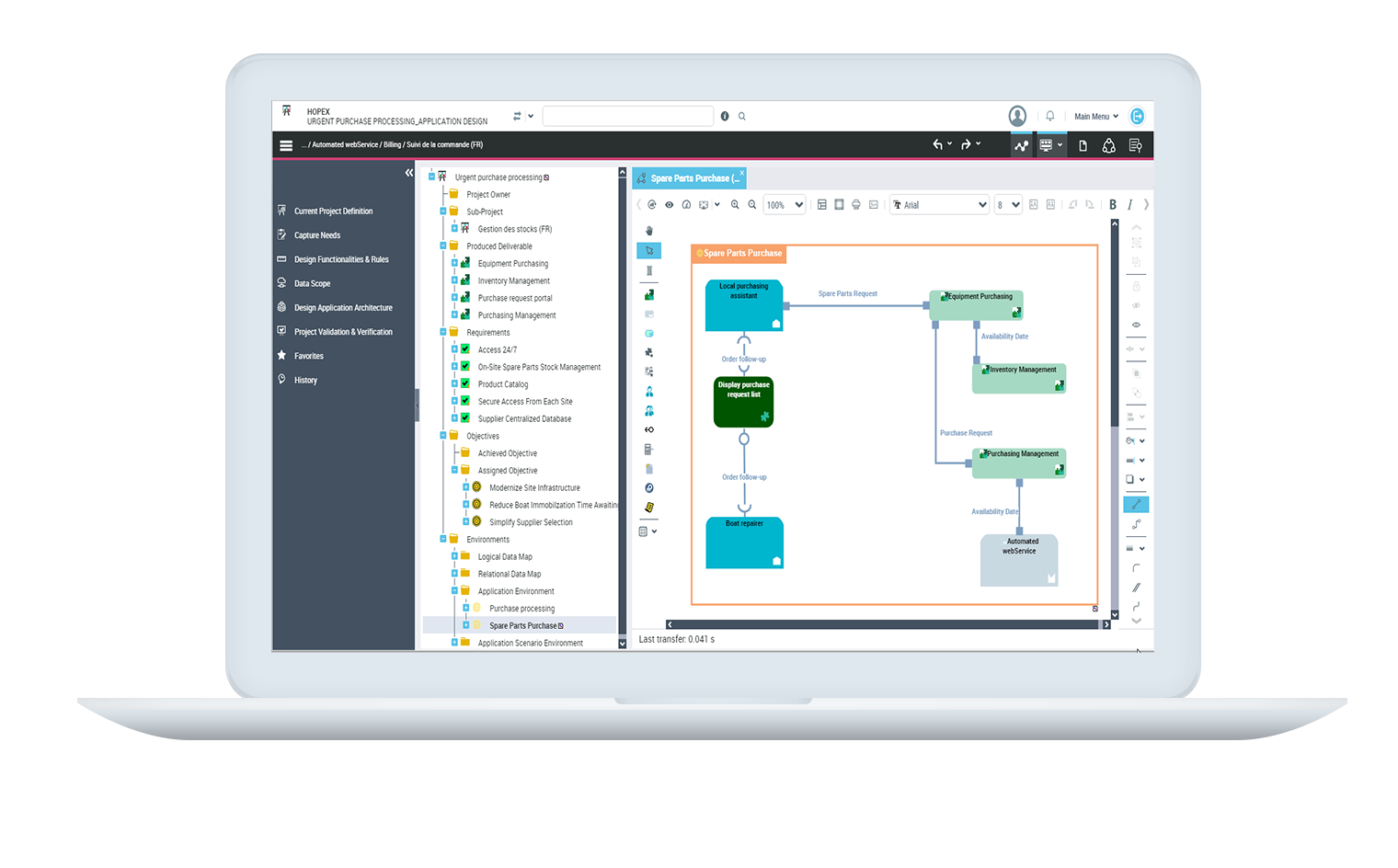 HOPEX Application Design provides solution architects with a consistent approach to defining, documenting and communicating software requirements.
With HOPEX Application Design you can:
Deliver robust and consistent requirements to software development teams
Seamlessly integrate into both traditional and Agile development methods
Reduce the number of sprints and improve quality of developments
Ensure requirements meet both business and IT needs
HOPEX Aplication Design Key Features
Include fully-featured design tools including Service-Oriented Architecture, UML and BPMN standards
Use a service oriented architecture to design IT and micro-services, as well as exchange contracts
Define projects, capture needs, objectives and business requirements
Map functionalities to be developed within applications
Describe user stories through application scenario diagrams and UML diagrams
Design application internal structure with structure diagrams
Describe exchanged data and APIs through exchange contracts and data models
Describe communication protocols between applications with technical architecture diagrams
Use system processes to design tasks, batch programs, and UI components
Design user interface mockups
Support UML 2.3 including all static and behavioral UML diagrams
Import/Export to XMI 2.3
HOPEX Application Design is integrated into MEGA's single platform. That means you get enhanced synergies for advancing your business and IT transformation, as well as a clear, common view of key information about your organization.