HOPEX for the ArchiMate® framework: full implementation of The Open Group's ArchiMate 3.0.1. enterprise architecture framework standard in powerful yet easy-to-use tool.
The ArchiMate® framework is fully integrated with the HOPEX platform providing consistent data integrity across all enterprise architecture activities. Architects can quickly model and analyze across all layers (strategy, business, application, technology, physical, and implementation and migration) and aspects (passive structure, behavior, active structure, and motivation) using sample viewpoints out-of-the-box.
They can also leverage the viewpoint mechanism to create more tailored visuals for their stakeholders and gather feedback through advanced collaboration features.
Architects can maintain ArchiMate compliant models and easily enhance their modeling capabilities with in-depth strategic planning, process modeling, application rationalization, and more with other HOPEX products.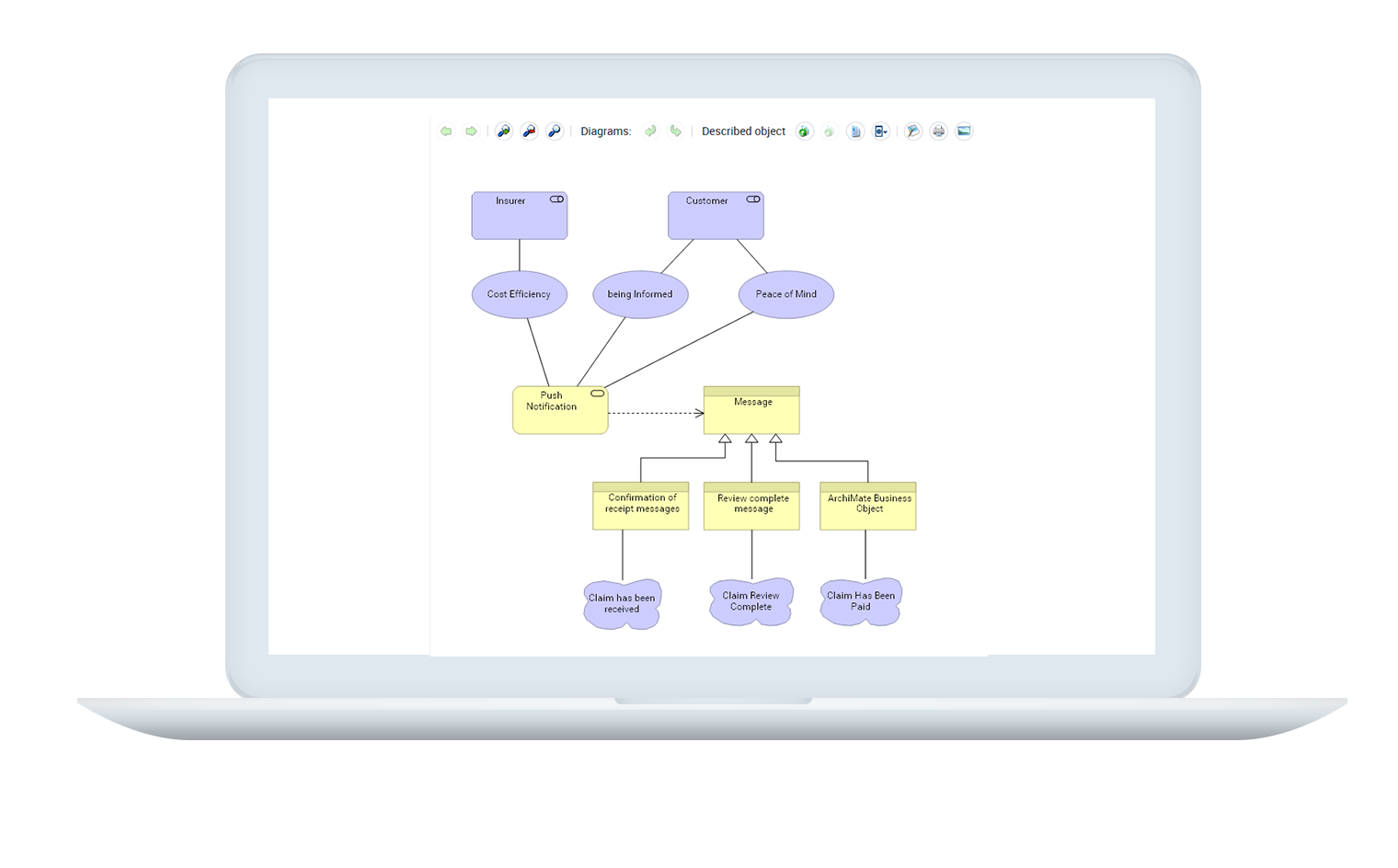 HOPEX for the ArchiMate® framework - ArchiMate® key features:
The Open Group ArchiMate® 3.0.1 compliant
ArchiMate Exchange Format import and export
ArchiMate layers and aspects support
Viewpoint mechanism support
Sample viewpoints, out-of-the-box
Report templates and advanced reporting capabilities
Analytical capabilities like queries and impact analysis
Collaboration and sharing features
HOPEX platform integration
Web-based
Flexible delivery model: on-premise and SaaS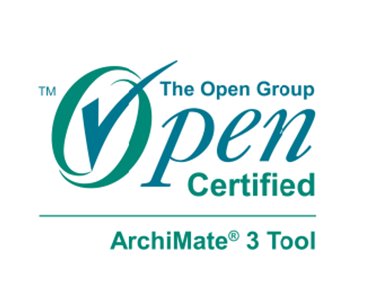 HOPEX platform is certified for The Open Group's ArchiMate® 3 framework. 
ArchiMate is a registered trademark of The Open Group.