HOPEX DoDAF: Contribute to Defense IT modernization and security initiatives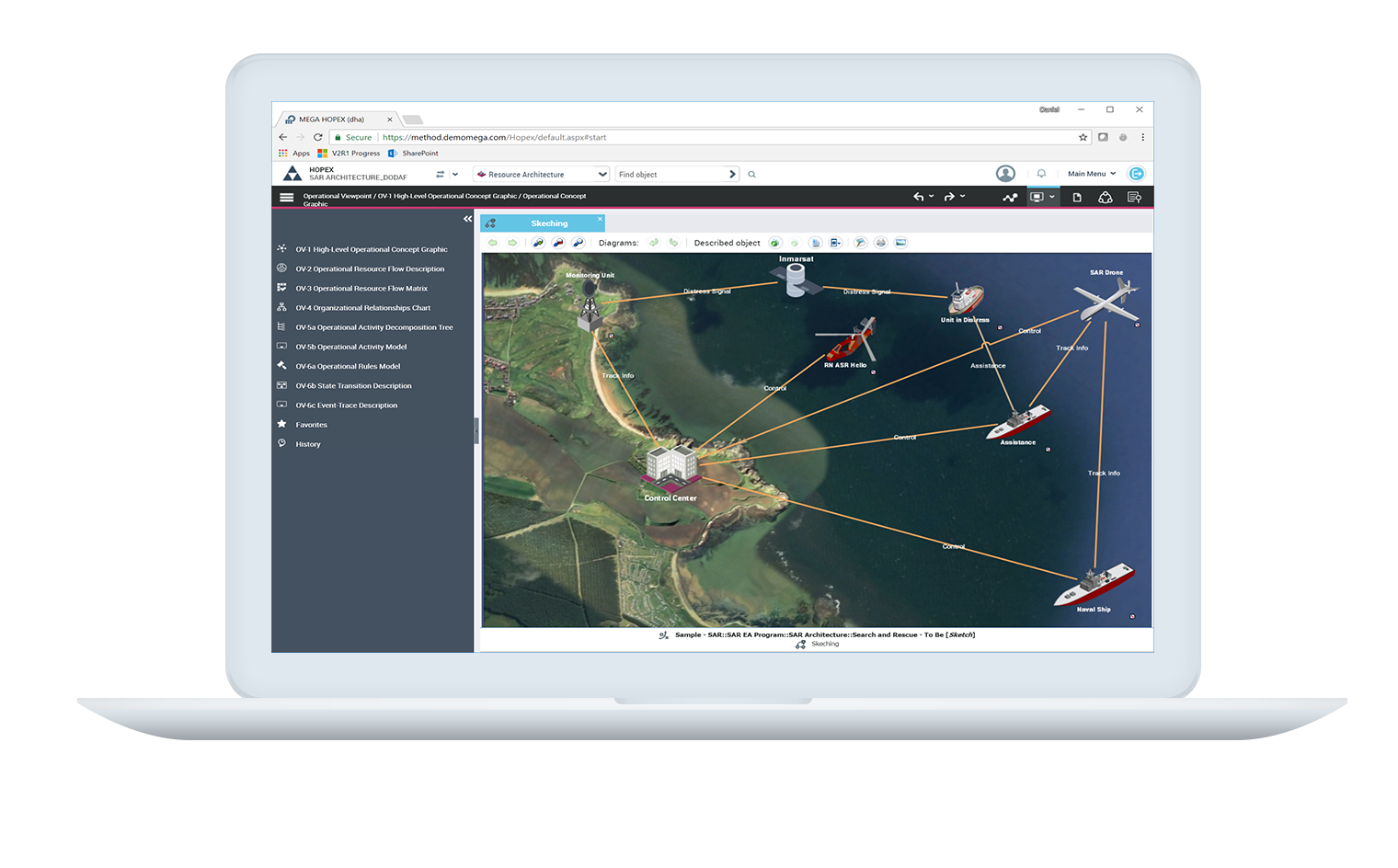 The solution provides an easy-to-use, model-driven environment that supports the development and planning of DoDAF 2.02 conformant architectures from a single repository:
Create architectural views and models that conform to the DoDAF meta-model (DM2)
Collaborate with key stakeholders to create the right models to meet IT objectives
Drive operational efficiencies and increase visibility with out-of-box DoDAF reports
The solution enables organizations to efficiently coordinate and execute enterprise architecture initiatives to facilitate IT projects, and ensure full traceability of their activities.
Benefits
Achieve expected outcomes by closing capability gaps and defining new capabilities
Increase IT security by identifying and architecting the removal of high risk technologies
Consolidate systems and reduce costs by modernizing redundant and obsolete technologies
Strengthen organizational and partner integrations with comprehensive operational views and process models
Key Features
Link data elements to ensure full traceability between different views
Perform validation checks to ensure consistency across models
Reuse architectural building blocks across multiple architectures from a shared repository
Provide impact analysis of system of system architectures
Ensure traceability of requirements with a business capability perspective
Foster project agility with integrated collaboration features
Extend decision making and planning capabilities with other integrated HOPEX solutions
HOPEX DoDAF is integrated into MEGA's single platform. That means you get enhanced synergies for advancing your business and IT transformation, as well as a clear, common view of key information about your organization.