HOPEX Integrated Risk Management: Understand risks in the context of business operations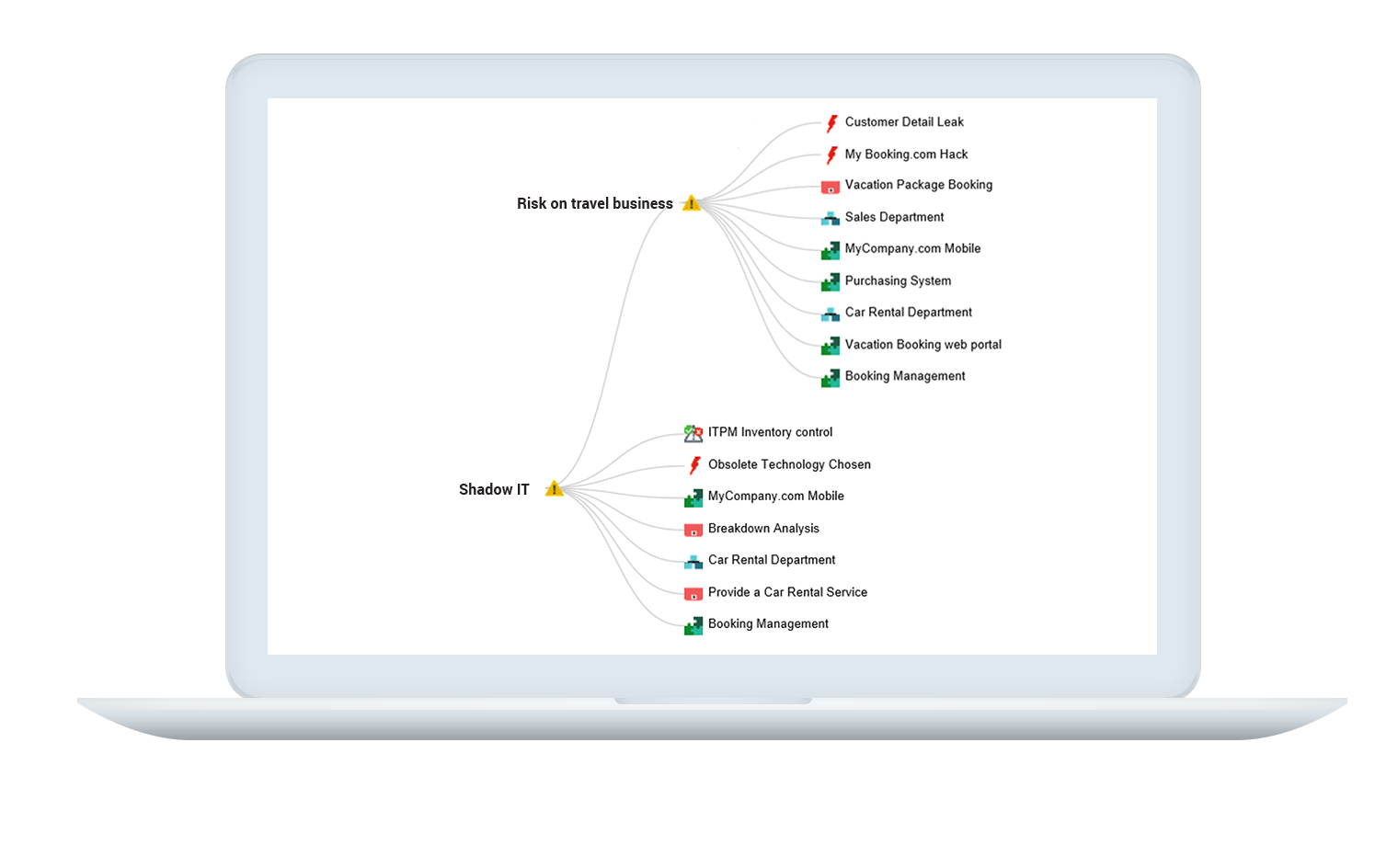 HOPEX Integrated Risk Management enables you to seamlessly move from a check-in-the-box compliance approach to a risk-aware culture. It facilitates risk awareness across your organization by using a single platform integrating risks, controls, incidents and compliance with business operations. It gives you a clear picture of how risks are tied to processes and IT portfolios, while helping you understand the impacts due to an evolving regulatory environment or changing business needs.
HOPEX Integrated Risk Management helps risk managers, controllers and compliance officers to:
Efficiently identify risks and implement related controls in a structured library 
Assess risks and controls through automated assessment campaigns
Declare incidents and contextualize them with the materialized risk or failing control
Manage compliance and map regulatory requirements to processes and IT assets
HOPEX Integrated Risk Management Key Features
Identify risks, set controls
Build a risk library in a single repository
Assess risks from the perspective of risk impact and likelihood
Use automated risk assessment campaigns, and monitor progress
Implement controls to mitigate identified risks
Set up an internal control library
Set control methods and execution steps
Launch control execution campaigns
Carry out control assessment and testing campaigns
Collect incidents
Declare and approve incidents with a collaborative approach
Capture financial information regarding the Incident (Loss, Gains, Recoveries & Provisions)
Connect to third party systems to capture incident data
Contextualize the incident by specifying the materialized risk or failing control
Perform root cause analysis
Report incidents
Manage compliance
Gather regulatory requirements
Map requirements to processes, entities and applications
Define controls implementing regulatory compliance
Identify and manage risks of non-compliance
Understand impact due to regulatory change
Work in an integrated platform
Prepare and manage assessment campaigns 
Define and monitor action plans
Work collaboratively using workflows
Manage daily activities with personalized to-do sections 
Customize dashboards with predefined widgets 
Create custom reports using multiple concepts: risks, controls, incidents, compliance
HOPEX Integrated Risk Management is integrated into MEGA's single platform. That means you get enhanced synergies for advancing your business and IT transformation, as well as a clear, common view of key information about your organization.