HOPEX Internal Audit: Drive internal audit modernization through best practices and governance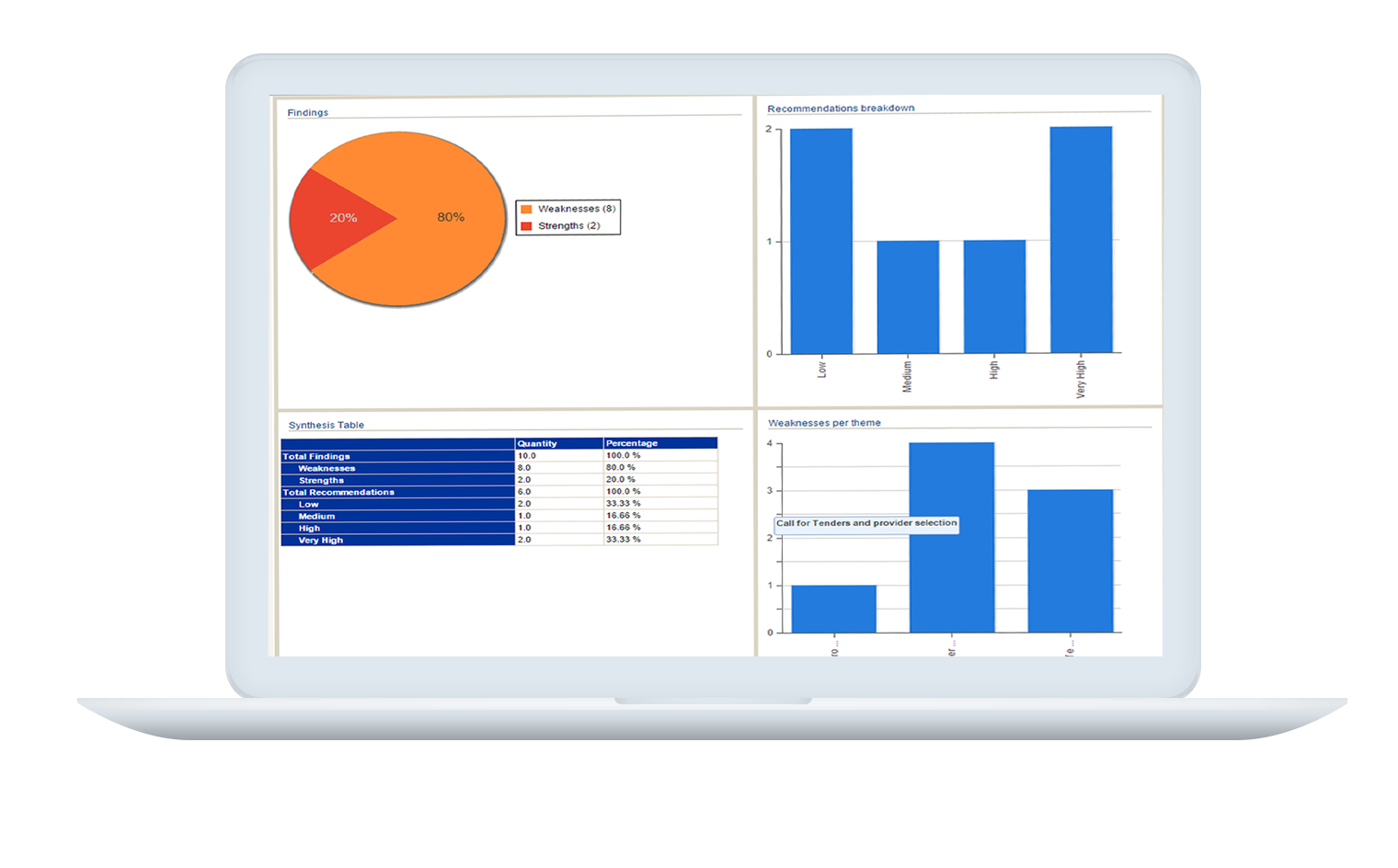 By combining industry best practices with our internal audit software in a pre-packaged solution, MEGA makes it faster, easier, and cheaper to implement internal audit programs. Our Internal Audit software solution is designed to save you time throughout the internal audit process, while ensuring that auditing data are traceable and consistent.
HOPEX Internal Audit software helps internal auditors:
Take on a new role in their organizations to support corporate governance and risk management
Run internal audit departments more efficiently
Boost the productivity of internal audit departments
HOPEX Internal Audit Key Features
Preparation Phase: Building an internal audit plan and allocating staff
Audit plans are built based on reports outlining the results of prior audits, action plans that have been implemented, the coverage of business processes and business units, and your organization's main risks
Audit schedules can be graphically edited in Gantt charts
A workflow is used to prioritize and approve the list of audits to perform
Reports and dashboards are used to assign auditing tasks according to internal auditors' skills and availability
Classifications can be carried out according to SOX 404
Execution Phase: Preparing and performing audits & delivering audit reports
The audit scope is established, including the risks to be audited
An audit work program is generated either manually or automatically using predetermined templates and checklists
Observations are entered using a questionnaire format based on test results
Recommendations are written and linked to one or more observations, and supporting documents and images can be attached
Time spent and expenses for each auditor and auditing assignment are tracked
A workflow is used to track progress on audits and review observations, results, and recommendations
After an internal audit manager reviews and approves the final audit report, the results are communicated to the corresponding business units through a workflow
Inspection phase: Recommendation and follow-up phase
Recommendations are created directly in the solution and grouped with test results
Out-of-the-box reports provide an effective follow-up on auditors' recommendations
Progress on action plans is tracked through reports with progress indicators and a list of selected criteria
Alerts are automatically sent by email to make sure action plans are implemented by the given deadline
HOPEX Internal Audit is integrated into MEGA's single platform. That means you get enhanced synergies for advancing your business and IT transformation, as well as a clear, common view of key information about your organization.