HOPEX for the ArchiMate® framework - Datasheet
Accelerate the Time-To-Value of Your Enterprise Architecture Program with HOPEX for the ArchiMate® framework
HOPEX fully supports The Open Group's ArchiMate® 3.0.1 enterprise architecture framework standard in powerful yet easy-to-use tool. The ArchiMate® framework is fully integrated with the HOPEX platform providing consistent data integrity across all enterprise architecture activities.
Establish enterprise architecture value quickly with tailored deliverables for business stakeholders
Increase organizational visibility and efficiency with a 360° view using an industry standard
Strengthen the value of enterprise architecture with extended modeling capabilities
Adapt easily to fast changing business demands with a holistic enterprise architecture solution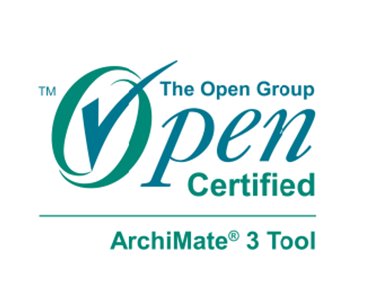 HOPEX platform is certified for The Open Group's ArchiMate® 3 framework. 
ArchiMate is a registered trademark of The Open Group.