Overview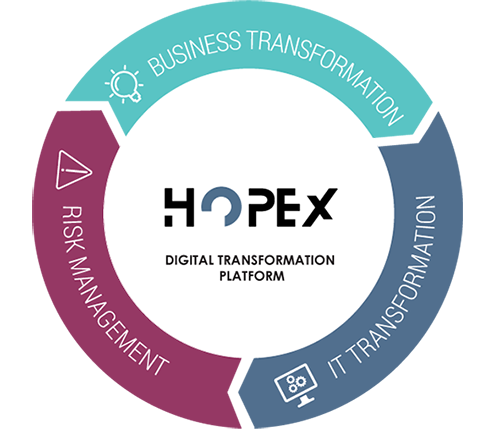 MEGA products support companies through business and IT transformation while reducing the risk of project failure.
The digital age extends the reach of organizations, improves management decisions, and speeds up the development of new products and services. At the same time however, the excessive rapid adoption of technologies has disrupted traditional business models.
Consequently, companies need to reinvent themselves through digital transformation, and leverage technology to boost innovation, to deliver a compelling customer experience and maximize profitability.
MEGA helps companies get the visibility they need from their business, IT, information and risk data, and how they connect to rationalize, upgrade or modernize their organization and IT systems. HOPEX software provides a single source for improving decision-making by eliminating silos and fostering collaboration.