Paris/Boston, May 26, 2020 – MEGA International, a global software firm recognized as a leader in Enterprise architecture for 11 consecutive years, has appointed three new managers to deploy its strategy of innovation and growth, both globally and regionally. These appointments are part of the company's executive ambition to create the best conditions for growth and success facing the continuous evolutions in the market.
"I am pleased to welcome this team of young managers who, however, have a long experience and knowledge of MEGA. I count on the talents of each of them to bring new ideas and energy to write together a new page in the history of MEGA. Our main ambition is to carry out MEGA's development strategy worldwide. The United States and Asia-Pacific are in particular key territories for deploying our strategy in supporting companies in their digital transformation in a constantly changing market environment", said Lucio de Risi, Founder and CEO of MEGA.
A new Chief Operating Officer (COO) to drive the operations and growth of the company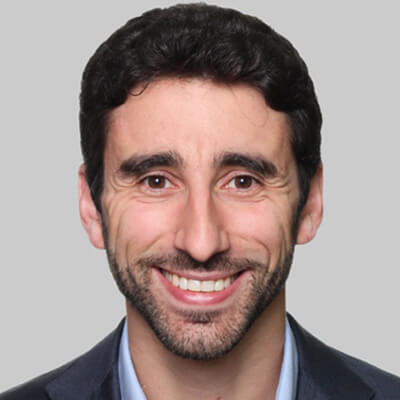 Luca DE RISI, 33 years old, has been appointed as Chief Operating Officer. His primary responsibilities are to drive a strong business growth worldwide and to maintain a clear leadership position on MEGA's markets. Luca oversees Corporate Sales, Marketing and Services, as well Regional Operations.
He holds a Master degree from EM Lyon business school and started his career in MEGA in 2010. After successful experiences in presales and consulting roles in both Europe and USA, he was appointed as Managing Director for APAC Operations in 2017. Based in Singapore, he oversaw steep growth in the Asian and Australian markets and expanded the business to new territories.
In 2020, Luca is coming back to Paris as Chief Operating Officer to take advantage of 10 years of multicultural experience with MEGA, to drive an ambitious business roadmap.
"MEGA is a great company to work for, with smart people and a very dynamic working environment. I had the pleasure to collaborate with teams from all regions over the past ten years and I am excited today, to oversee the international business development of the company. We have an aggressive business roadmap and I am looking forward to see it succeed."
Two Heads of regional operations to develop the activity in two growth areas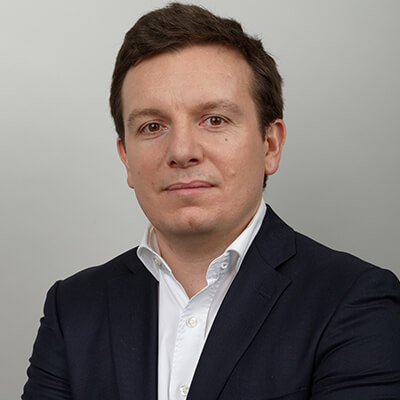 Thomas BERLIVET, 37 years old, has been appointed as VP & Managing Director for Asia Pacific markets. His key mission is to support the Asia Pacific organization and to maintain a double-digit growth. His role is to build and develop a consistent high-performance value based on sales, pre-sales and services team, while significantly scaling the business into new markets such as Cambodia, India, Myanmar and Vietnam.
Thomas is a graduate of Paris Dauphine University in International Project Management and NTIC. He started his career at IBM Global Services in 2006 as a Consultant and joined MEGA for the first time in 2015 as Head of Consulting Services in Asia-Pacific. In 2017, he joined Quadient and comes back to MEGA as Managing Director for Asia Pacific region in 2020.
"I'm excited to join the team again seeing how it has grown. With my existing knowledge of MEGA, as well as my operational and organizational competences acquired over past experiences, I will ensure to drive a double-digit growth for MEGA Asia Pacific and pursue its expansion."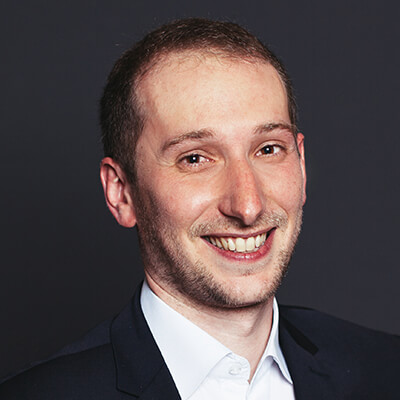 Yannick RUDLOFF, 34 years old, has been appointed as VP & Managing Director for North American markets. Yannick will manage all MEGA operations in the US and Canada, including strategy and business development, sales, marketing, customer support and consulting. His primary mission is to increase the company's success and growth in North America along with focusing on customer success, satisfaction, and loyalty.
Yannick began his career with MEGA in 2009 as a Consultant/Product Engineer before he became Senior Presales Engineer, Director of Presales, and then was appointed to VP & Managing Director for North American markets. He graduated from IAE Paris - Sorbonne Business School with a Master's degree in both IT Methods Applied to Enterprise Management (MIAGE) and Information Systems and Knowledge Management (SIC)
"I am passionate about IT and business and am very excited that my new position with MEGA allows me to align these interests to grow MEGA North America. My ten plus years with MEGA has equipped me with deep product knowledge, the ability to lead customers to success, and build high performing teams. The opportunity to lead operations in the US and Canada is a challenge I'm ready to take on and look forward to achieving success."
About MEGA International
Founded in 1991, MEGA is a global software company and recognized market leader for over ten years. The company partners with customers to improve governance and accelerate transformation by leveraging technology. MEGA helps companies better analyze how they can operate and make the right decisions to accelerate the creation of value. The HOPEX Platform connects business, IT, data and risks perspectives in a single place that integrates across an entire company's ecosystem. The MEGA Services team partners with customers to deliver projects with a pragmatic approach.