Stay ahead of change. Drive sustainable transformation with our SaaS solution.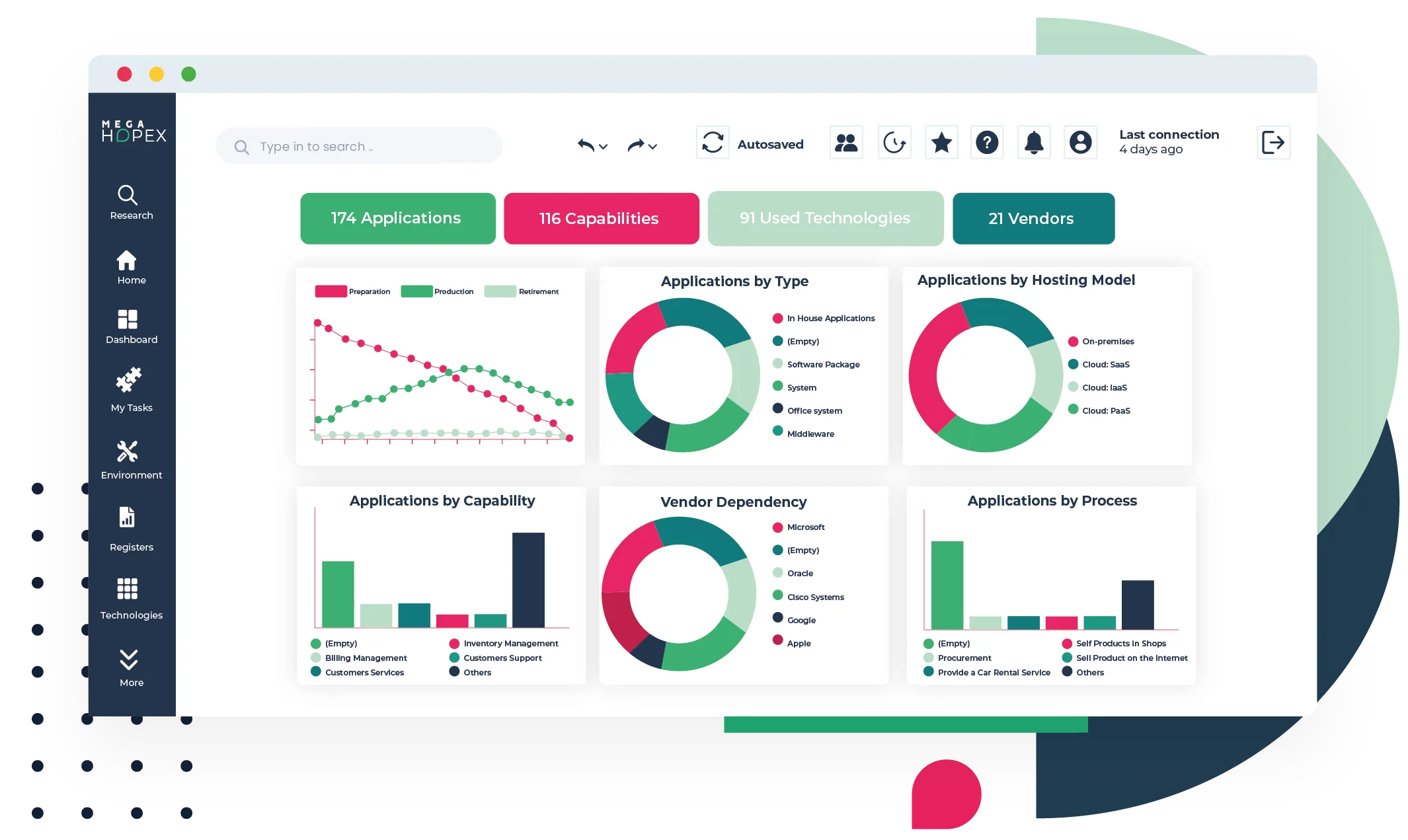 Trusted by Companies Worldwide that are using our SaaS Solution
Connect the dots between your organization's perspectives and build a digital representation of your enterprise to design sustainable operating models.
Our collaborative SaaS platform is your navigator to drive and secure your transformation.
Connect IT, business, data, and risk perspectives and foster collaboration
Save valuable time and boost your team's skills with AI powered automation
Get data-driven insights and accelerate decision-making
MEGA International received the 2023 Gartner Customers' Choice recognition for Enterprise Architecture tools