Architecting a Future-Proof Enterprise to Plan and Adapt to Change
Build a digital representation of your enterprise by connecting business, IT, data, and risk perspectives in a single platform to share a single source of truth. Derive actionable insights and collaborate with stakeholders to align on your company's business objectives and demonstrate the immediate business value of your projects. Seamlessly integrate the HOPEX Platform into your digital ecosystem for faster time-to-value.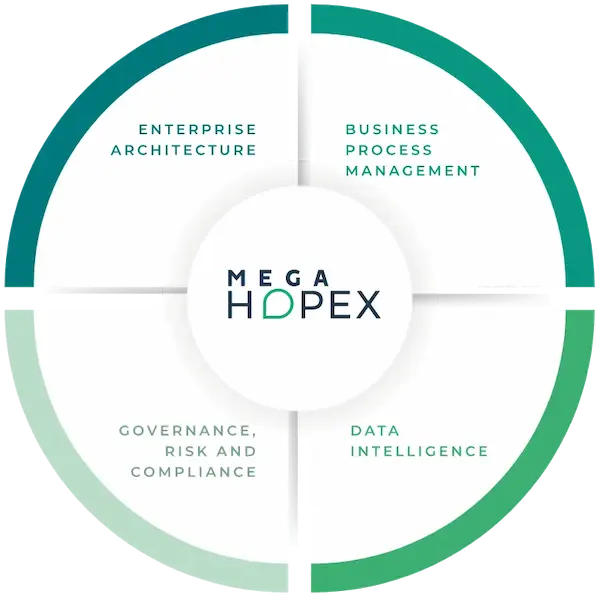 HOPEX Platform Main Benefits
HOPEX improves collaboration and alignment by removing silos and sharing a single source of truth to all business and IT stakeholders. They get actionable insights to make the right decisions using a smart, automated, and connected platform.
Smart: Get data-driven insights based on algorithms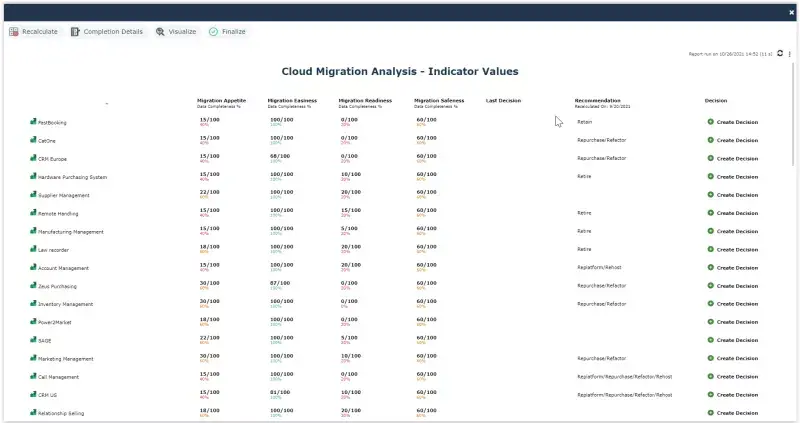 Get smart recommendations based on data-driven algorithms and share actionable insights using a collaborative enterprise portal and mobile apps that increase decision-making velocity.
Connected: Improve collaboration and alignment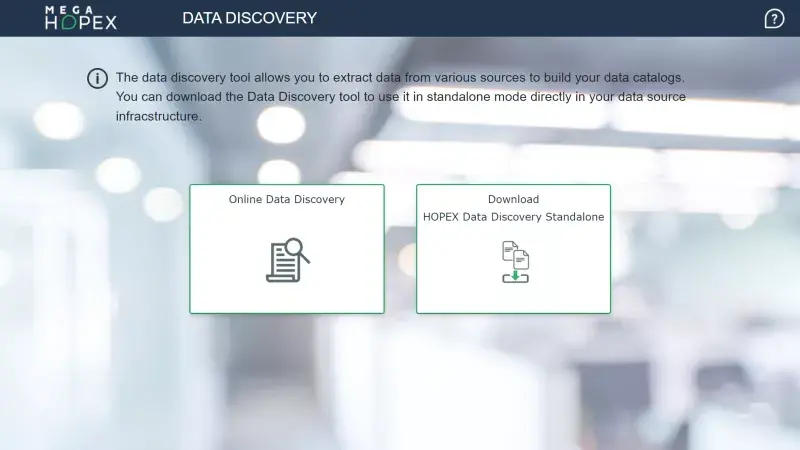 Use automated discovery of applications, data, and processes as well as automated diagram generation and intelligent workflows to improve productivity, accelerate project delivery, and reduce time-to-value.
Automated: Accelerate your project delivery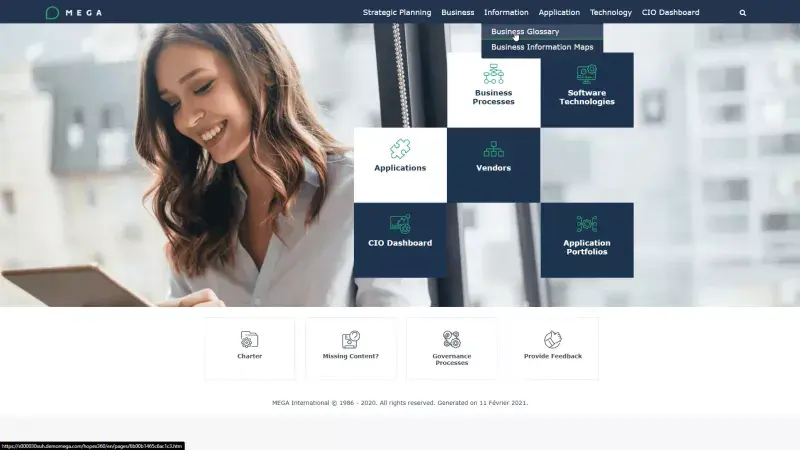 Improve collaboration, develop synergies, avoid duplicative efforts, and ensure stakeholder alignment on strategic objectives by connecting strategy, business, IT, data, and risk perspectives on the same platform.
Scalable, Secure and Flexible SaaS Solution
The MEGA HOPEX Platform is available on SaaS giving you the flexibility and scalability required to meet the ever-changing needs of your business. It relies on Microsoft Azure infrastructure using industry-leading security measures and privacy policies, while adhering to international compliance programs. MEGA HOPEX successfully completed the SOC 2 Type 2 examination, based on the trust principles of security, availability, and confidentiality.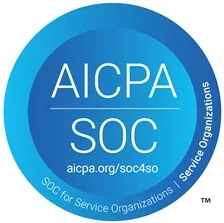 HOPEX Platform Main Capabilities
Reporting and dashboarding
Use out-of-the-box templates or build your own reports to monitor and govern your projects with actionable insights and recommendations.
Assessment engine
Launch surveys and assessment campaigns to quickly build and update your repository using a crowdsourcing approach.
Intuitive modeling engine
Build business process, IT and data diagrams to visually communicate how your operations work and see how business, IT, and data are connected.
Intuitive workflows
Simply built workflows foster collaboration among all stakeholders and accelerate business value delivery.
Enterprise portal
Share insights across your organization and demonstrate tangible business results to the C-suite with HOPEX 360, a ready-to-use enterprise portal.
Contextual search
Easily find accurate and trusted data using a modern contextual search engine and further filter to narrow your search results.
Flexible metamodel configurability
Adapt MEGA HOPEX to your operating model with easy-to-use customization options, and expand functionalities as well as import ready-to-use content through the HOPEX store.
Open APIs
Based on Microsoft Azure and certified SOC2, MEGA HOPEX cloud is perfectly suited to your business needs and your security imperatives.
Gartner Peer Insights
MEGA International received the 2023 Gartner Customers' Choice recognition for Enterprise Architecture tools Accelerate the delivery of your projects with out of the box integrations
















Standardize your practice by following leading frameworks and meeting compliance requirements