Predictive Intelligence. Seamless Collaboration
Empower your teams with new features to ease collaboration, boost efficiency, and create engagement. Leverage HOPEX Aquila as the core operating system to increase the company's operational efficiency with predictive intelligence and architecture.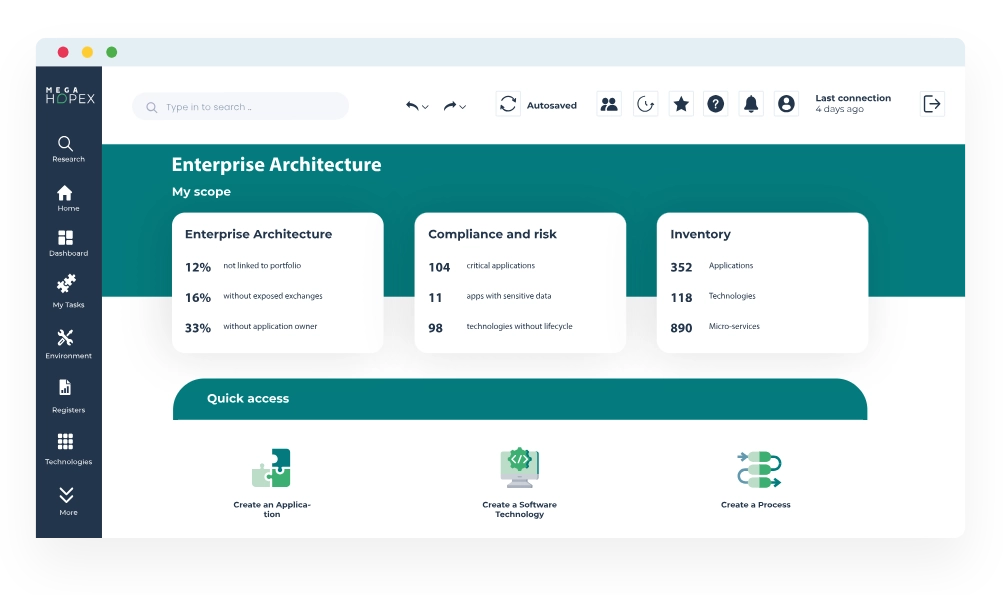 Ease engagement and boost efficiency with a new intuitive interface
Swift access to information: Benefit from a brand-new design of the repository navigation and search engine to quickly find the information you need.
Track your progress: Instantly identify where you are and what you need to do with a new home page offering KPIs and shortcuts to the most relevant information.
Intuitiveness and flexibility: Enjoy a personalized experience tailored to your needs and evolve with your maturity thanks to end-users' ability to configure the modular property pages.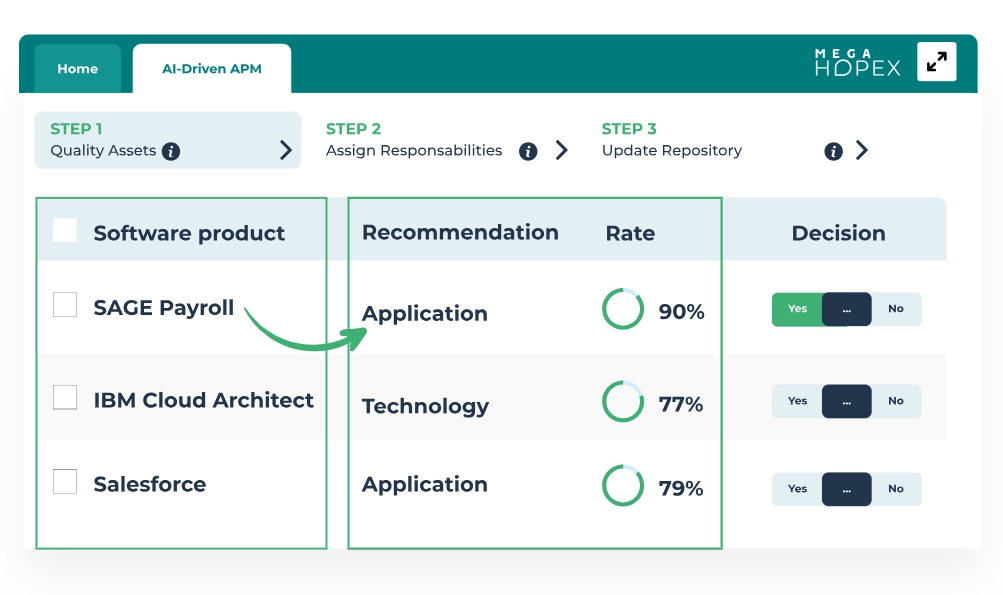 Accelerate project delivery with the new automation capabilities powered by generative AI/ML
AI-Driven APM: Rapidly build a comprehensive IT inventory with automatic software product discovery, intelligent application detection, and automatic capability mapping features.
Effortless modeling: Boost your modeling efficiency with automated diagram generation through wizards and harnessing a new Intellibar for enhanced guidance throughout the modeling journey.
Fast-tracked data governance: Elevate data governance with dynamic business glossaries and data catalogs enriched with data contextual usage.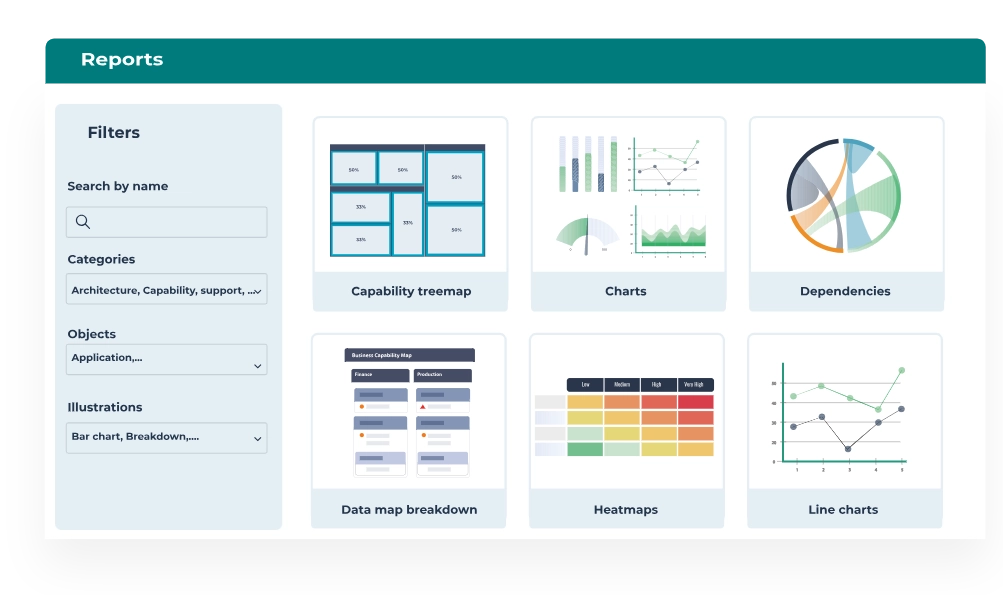 Experience enhanced reporting and analysis features to deliver insights more rapidly
Smart analysis: Get automatic recommendations on IT rationalization and cloud migration strategies.
Report explorer: Leverage pre-designed report templates and experience a new simplified report builder.
Interactive heat map: Collaboratively and swiftly generate risk heatmaps through intuitive drag-and-drop functionality.