Leverage a Next-Gen Enterprise Architecture solution to accelerate business transformation
Future-proof your organization using a connected enterprise architecture approach that joins strategy, business, risk, data, and IT perspectives together on a single source of truth. This collaboration and contextualization is imperative for enterprise architects as organizations prioritize being lean, agile, and resilient and need to make decisions at speed with confidence.
Use automation, templates, and best practices designed to help you minimize effort and accelerate time-to-value. Leverage algorithms to get smart insights and know where/how to prioritize business-outcomes. Foster collaboration with business and IT stakeholders using reports and dashboards that enable teams to speak the same language and make meaningful progress.

Enterprise architecture solutions
Visualize how your company operates to increase decision-making velocity. Analyze impacts and dependencies to get actionable insights. Collaborate with teams across the enterprise to identify and execute routine or transformative business changes. Architect your IT landscape from strategy to execution. Start by capturing business objectives, identify which capabilities are needed to reach them, and then define a clear transformation roadmap to communicate how processes, applications and systems will evolve to deliver value.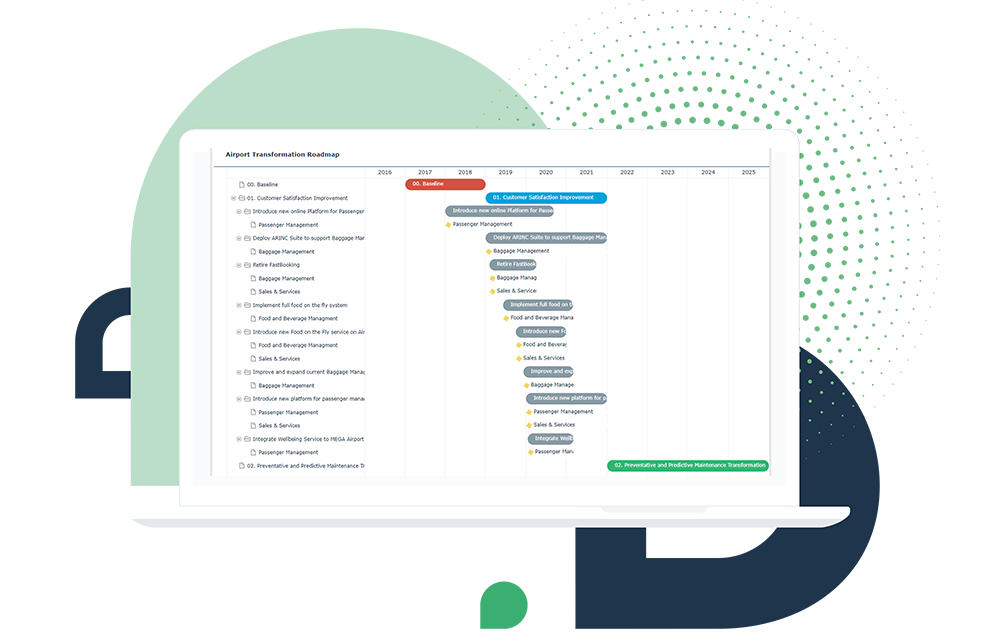 Enterprise architecture core capabilities
Business Architecture
Create a strategic business transformation roadmap.
Project Portfolio Management
Prioritize IT projects using a datadriven approach.
Application Portfolio Management
Get a clear view of your applications, technologies, and business capabilities.
Solution Architecture
Adapt your IT architecture with emerging technologies and Agile developments.
MEGA HOPEX platform for enterprise architecture management
Simplify collaboration and ensure alignment, collect and analyze information, and get actionable insights with a smart, automated, and connected platform.
Smart: Get data-driven insights based on algorithms
Get smart recommendations based on data-driven algorithms and share actionable insights using a collaborative enterprise portal and mobile apps that increases decision-making velocity.
Automated: Accelerate your projects delivery
Use automated discovery of applications, data, and processes as well as automated diagram generation to improve productivity, and accelerate project delivery and time-to-value.
Connected: Improve collaboration and alignment
Improve collaboration, develop synergies, avoid duplicative efforts, and ensure stakeholder alignment on strategic objectives by connecting strategy, business, IT, data and risk perspectives on the same platform.