Model reference architecture
Use IT Architecture software to keep your architecture current with changing market strategies, emergent technologies, and agile developments. Map applications and technologies and precisely pinpoint areas of change. Leverage cloud services to design modern cloud architectures and define reference architectures for agile dev teams.
IT Architecture Benefits
Get a clear picture of your IT systems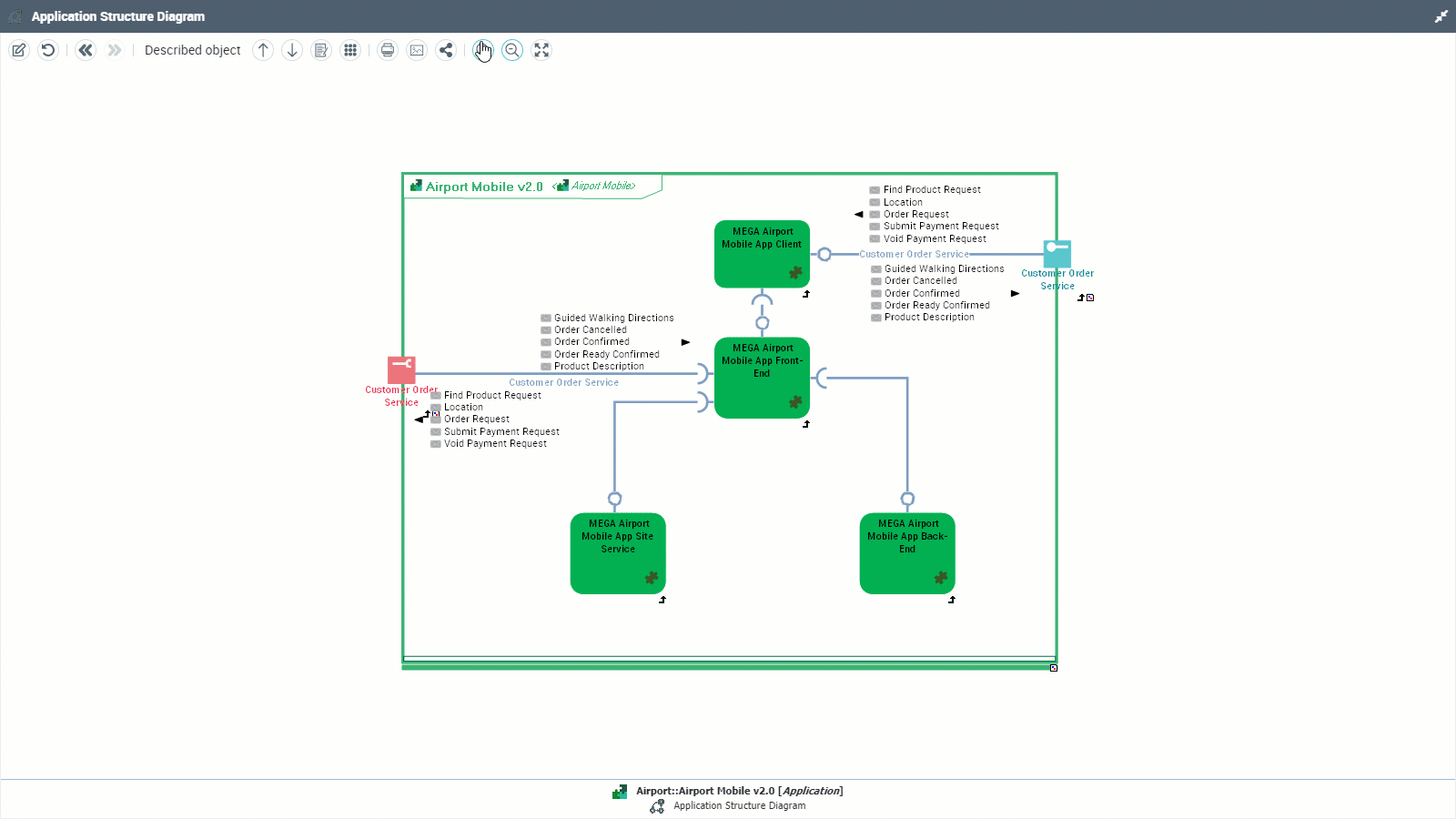 Map applications and technologies, and how they interact with one another to identify efficiencies and avoid disruptions
Tackle continuous business changes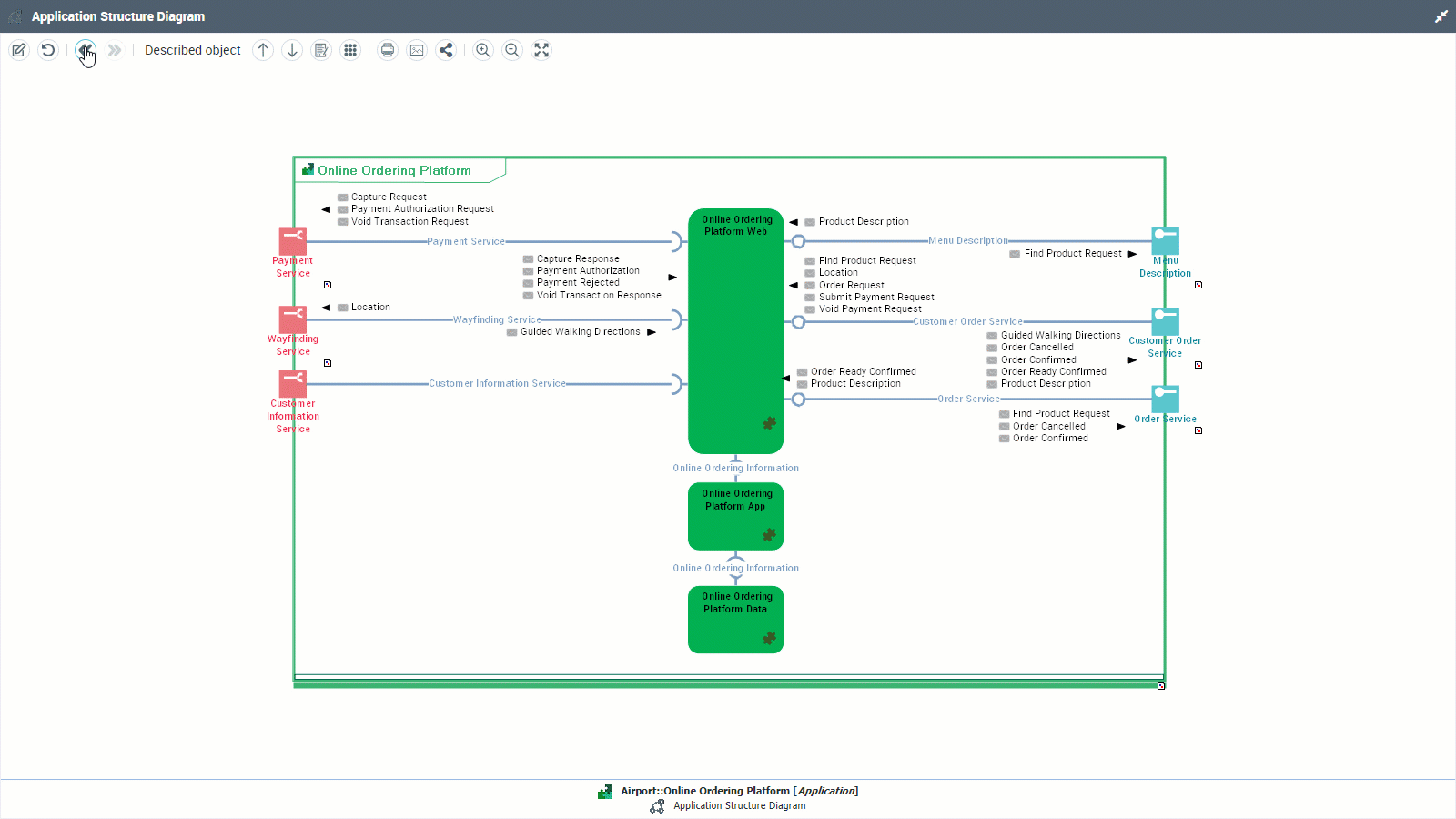 Keep current with agile developments and design future IT systems. Ensure that your IT stays ahead of the needs of the business.
Speed up application deployments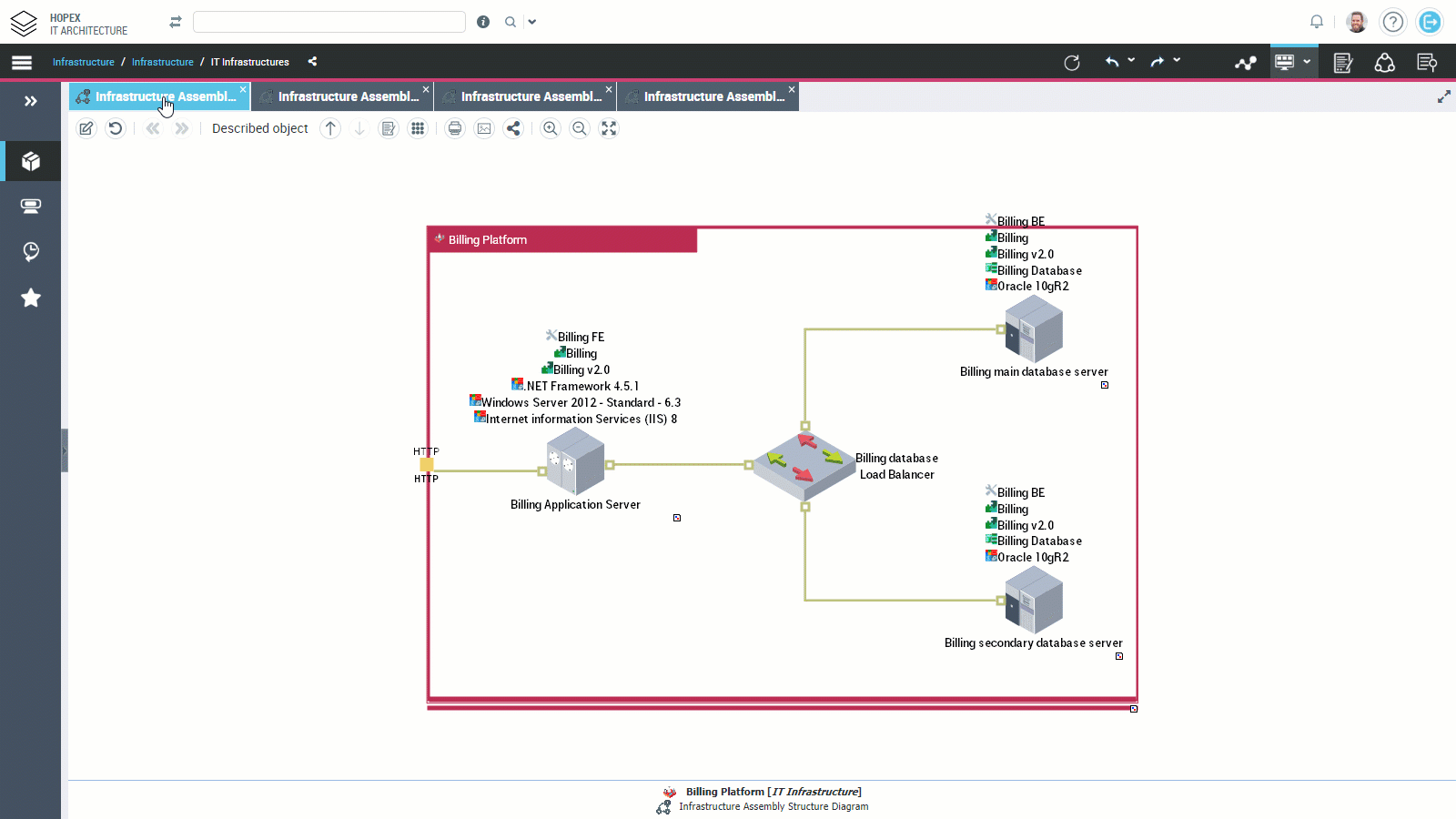 Precisely describe how technical components of an application can be deployed to avoid potential pitfalls
Accelerate cloud deployments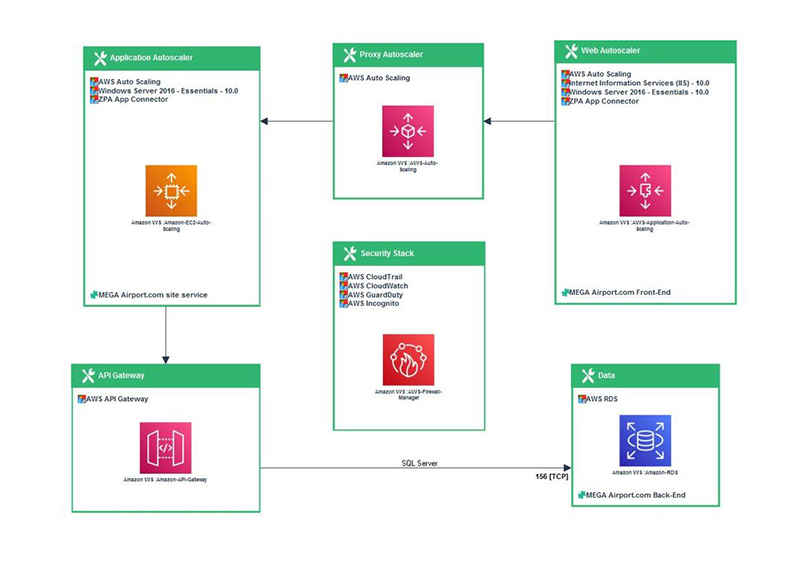 Quickly model cloud architectures leveraging AWS, Microsoft Azure, and Google Cloud services and accelerate your cloud deployments.
IT Architecture Capabilities
HOPEX IT Architecture simplifies architecture modeling with strong automation, templates, and cloud services catalogs to accelerate cloud architecture design.
Automate application diagram design
Leverage automation to model current and future application architecture
Use automatic diagraming to initiate applications and application system environment models
Save time by using the auto-positioning feature to clean-up the layout of your models
Compare two application environment models
Design integration process (ESB, EAI…) supporting application flows
Design modern architectures and model their deployment
Understand the technical infrastructure requirements to deploy applications
Model deployment architecture diagrams (including micro-services)
Use out-of-the-box templates to speed up the development of your reference architectures
Create your own templates and share them with architects 
Accelerate cloud designs leveraging cloud services from AWS, MS Azure, and Google Cloud
Model 3D infrastructure diagrams
Design new systems
Design how applications operate
Map UML diagrams
Model system processes
Design user interfaces
Describe batch processes
Create requirements documents
Make smarter decisions faster with a pragmatic approach
Work as you want using the HOPEX platform to connect business, IT, data, and risks perspectives in a single platform that easily integrates into your digital ecosystem. 
Gain immediate value of your projects
Sign up for a 30-day trial version of the HOPEX platform and demonstrate immediate value of your project.