Best cloud migration strategy with Enterprise Architecture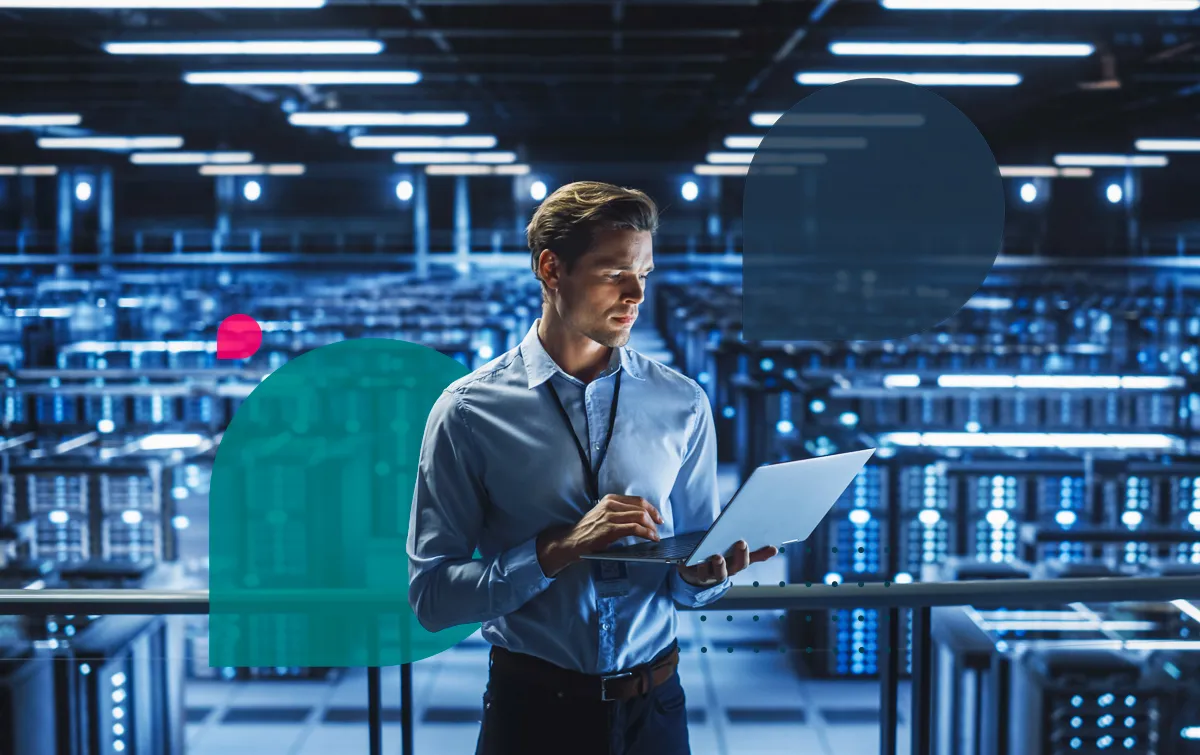 With the Covid-19 crisis, the migration to the cloud has accelerated at an unprecedented rate, mainly due to remote working. Therefore, making the migration process seamless is essential, and Enterprise Architects has become the focal point.
Enterprise Architecture has become essential for determining the best cloud migration strategy when migrating applications to the cloud. It also helps re-architecting applications with an architecture that leverages the services provided by cloud platforms such as Google Cloud, AWS, and Microsoft Azure.
Navigating the Challenges of a Cloud Transition 
When determining the best cloud migration strategy for enterprise architecture, several important factors exist. First, assessing the existing architecture is vital to determining whether a full or partial migration is necessary. Then, the business objectives should be identified and evaluated about the available cloud solutions.  
Once these steps have been taken, a comprehensive cloud migration strategy can be developed, which outlines all of the actions needed to migrate applications and data to the cloud while ensuring minimal disruption to business operations.  
It is also important to consider scalability requirements and security measures when developing a cloud migration strategy and potential cost savings, performance gains, and other benefits associated with using a cloud solution. Ultimately, developing an effective cloud migration strategy will help ensure that your organization's needs are met both now and in the future. 
How enterprise architecture helps with cloud migration  
Enterprise architecture is a powerful tool for helping with cloud migration. By looking at the current IT environment and mapping out the various components, enterprise architects can assess the current state of the organization's technology infrastructure, identify areas that need to be improved upon or migrated over to the cloud, and plan for a successful transition.  
Additionally, enterprise architects can help create an efficient data storage and movement model and guide how to ensure maximum security of sensitive data during the migration process. Overall, enterprise architecture provides invaluable support through its ability to plan and anticipate potential issues related to cloud migration, making it essential to any successful move to the cloud. 
The 6R's of cloud migration strategies 
Migrating to the cloud can be daunting for any business, especially if one is still determining where to begin. The 6Rs of cloud migration strategies provide a practical and systematic approach that can help guide businesses through the entire process. These 6Rs include:  

1 - Rehost - "lift-and-shift." 
This strategy consists of moving one application to the cloud without re-architecting the application or developing new cloud-native capabilities. This strategy is often employed in large migration scenarios. The application can still be re-architected once the application has been moved to the cloud. 
2 - Replatform - "lift-tinker-and-shift." 
Applications are not fully re-architected but take advantage of some cloud optimizations. For example, database instances can be migrated to a database-as-a-service to reduce licensing costs. 
This strategy involves purchasing a SaaS application like Salesforce or Office 365 and replacing the existing on-prem application. 
The application is refactored - or re-architected - by leveraging cloud-native features. 
In this scenario, applications will benefit from performance improvement, agility, and business continuity enhancements by moving from a monolithic architecture to a service-oriented one. 
Organizations use this option for strategic applications that will be used in the long term. It also enables them to add new features or scale the application for more users. 
Instead of being migrated to the cloud, an application can be retired due to a low business value or criticality. 
The application stays on-premises with no change. 
Migrate to the cloud best practices  
Migrating to the cloud is a great way to reduce costs and increase efficiency, but it's important to consider best practices: 
Be sure to research cloud providers thoroughly before making a selection. Look for features such as scalability, security, and compliance standards. 
Make sure you have a plan for migrating your data. This means considering bandwidth considerations and setting up permissions so that only authorized personnel can access the data. 
Be sure you have an ongoing maintenance plan to ensure the cloud environment is secure and always up-to-date with the latest technology. 
Following these best practices will help ensure your business successfully transitions to the cloud. 
Migrate your company's applications to the cloud  
 As Enterprise architects manage a portfolio of applications, they can follow the three steps described below to help them migrate their applications to the cloud. 
1 - Determine the 6R's cloud migration strategy for each application 
By mapping technologies to applications and applications to business capabilities, enterprise architects understand all application dependencies, whether an obsolete technology or an application supports an application that supports critical business capability. 
This mapping helps enterprise architects to identify dependencies or data exchanges that could prevent an application from being migrated to the cloud. It also provides a clear view of the complexity of the on-premises application architecture to assess the difficulty of migrating an application. 
Additionally, using surveys of business and IT stakeholders, each application is ranked based on its business value and technology efficiency. This gives IT leaders another insight into which strategy to apply. 
On the one hand, if an application has a low business value and low technical efficiency, an application can be retired. If an application has a low business value but a high technical efficiency, the application can be retained on-premises. 
On the other hand, an application with a high business value can be prioritized to be moved to the cloud. Depending on the complexity of the technical architecture, the application can be either refactored (i.e., re-architected), rehosted ("lift and shift"), or re-platformed ("lift-tinker-and-shift"). 
2 - Migrate applications to the cloud  
Suppose the "Refactor" strategy has been defined for a particular application. In that case, solution architects can re-architect the application for the cloud using cloud services that replace the technologies that were once used in on-premises installations. During the migration process, solution architects can identify the best path to migrate an application and reuse it to migrate similar applications to the cloud later. 
Another critical concern is the exposure of sensitive data during migration. By having a clear understanding of the sensitive data managed by applications, architects can reduce the risks associated with migration. 
Additionally, an application that has been migrated still needs to comply with regulatory requirements. Thus, architects must incorporate relevant regulatory requirements when designing the new cloud application. It is also worth mentioning that, in some cases, architects must rethink the customer journeys and business processes associated with the application. 
3 - Optimize application architecture in a multi-cloud environment  
Once the application is moved to the cloud, solution architects can optimize its architecture using available cloud services, especially if the chosen strategy is to rehost or platform. 
For cost reasons or other reasons, applications can be hosted on different cloud platforms. For example, one cloud provider hosts one service while another cloud platform provides another benefit. That's why it is crucial to manage multi-cloud architecture. 
The migration process should be smooth, and Enterprise Architects have a serious role to help. 
First, they have clear visibility of the business value and criticality of all the applications used in their organization. 
Second, they know all the dependencies of an application and the complexity of the IT architecture, which is a critical component in determining how to migrate an application to the cloud. 
In conclusion, cloud migration is a powerful and vital part of modern IT infrastructure. With the right strategy, businesses can benefit from greater efficiency, cost savings, scalability, reliability, and security. 
An experienced team with extensive cloud knowledge and expertise can be invaluable in helping to design and execute the best plan for successful cloud migration.  
Organizations should take the time to understand their goals before migrating to the cloud and evaluate which services best meet their needs. 
Find out about the Benefits of Cloud Computing.
Maximize the ROI of Your Enterprise Architecture Initiative
MEGA HOPEX for Enterprise Architecture
Request a demonstration of HOPEX for EA, and see how you can have immediate value of your projects.