How to integrate eco-design and accessibility into the corporate culture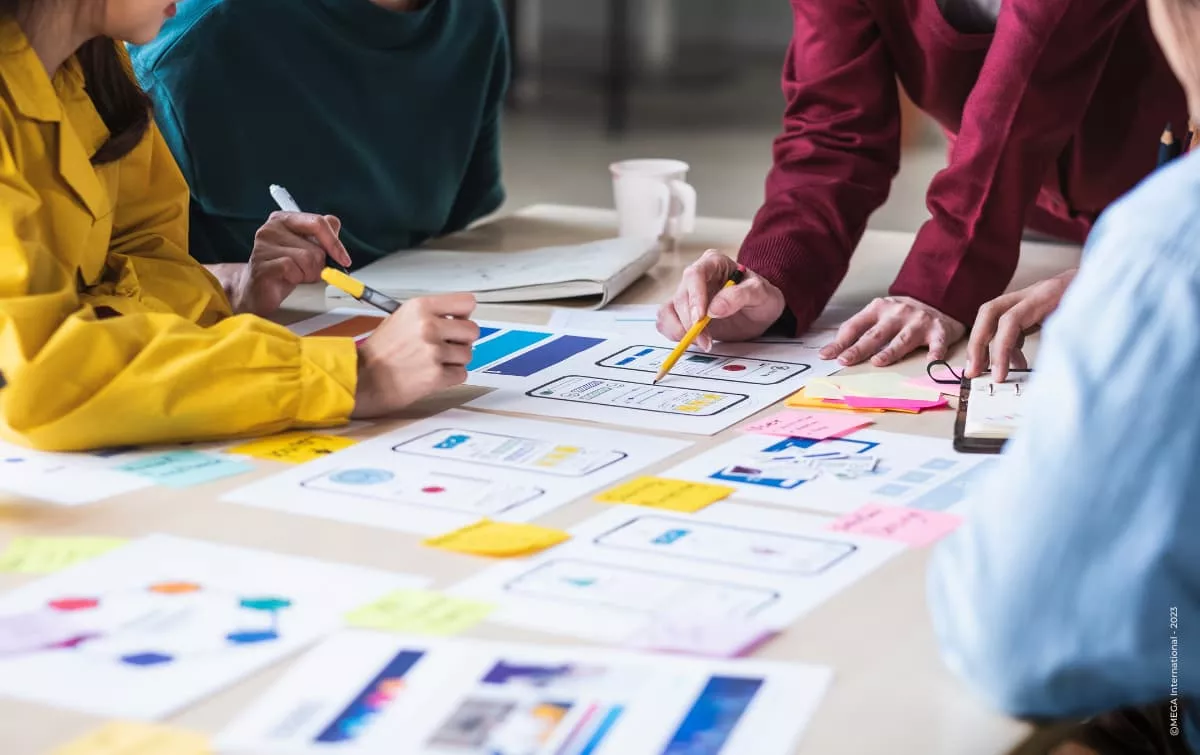 In the present landscape of ecological questioning, there is a growing tendency for businesses of all sizes to align their purposes with a heightened awareness of both environmental and societal priorities. Companies are expected to adapt, innovate, and pioneer novel approaches by incorporating eco-design principles and inclusive measures, to curtail their ecological footprint and enhance their societal contributions without compromising their performance and operational efficiency. Eco-design and accessibility are thus much more than ephemeral trends. These two concepts are closely linked and form the basis of any sustainable development strategy - and more particularly sustainable IT.
Reducing the environmental impact of digital products from the design stage 
 
Sustainable IT is about reducing the environmental impact of digital products and services, both by limiting the consumption of resources and the obsolescence of equipment (green IT), and by integrating the eco-principle early design in projects to create more sustainable and even useful products for the ecological transition (IT for green).  
Digital accessibility, meanwhile, consists in thinking and designing a digital service and its content so that they are natively usable by the greatest number, regardless of age, socio-economic situation or abilities (disability, disabilities).  
In France, these two approaches are each based on a standardized framework, with benchmarks of good practice and criteria to be met (RGAA* for digital accessibility, RGESN* for eco-design). But the challenge goes beyond the simple application of rules and criteria, since it is mainly a question of creating digital technology with a positive impact, serving people and current ecological issues. Finally, accessibility and eco-design can also be combined with other current considerations such as the "attention economy" or the "circular economy"*.  
 
Ecodesign in the corporate culture
There are many ways for a company to be "green", but the most sustainable is the one that integrates these concerns into the company's activities and values. According to ADEME*, a company is environmentally responsible when it integrates the environmental impacts generated by its activities into its overall management. But no lasting impact can remain without strong mobilization at all levels of the company.    
At MEGA International, our understanding of sustainable development issues related to the company's products and the assessment of our environmental impact (carbon footprint) have led us to implement a CSR approach, including adopting the eco-design principle. This approach puts the entire company on the path of continuous and sustainable improvement. It is about making it central to the corporate culture, nurtured by the values of sustainable practices shared with all employees.
Frequently within companies, the different professions communicate minimally with each other and rarely have the opportunity to collaborate. Eco-design is an innovative approach that creates transversality and brings employees together around a common subject – favoring more sustainable models.  
 In today's workplace, a significant portion of employees express a desire for a green company culture, especially the youngest, who are often the most attentive to the social and environmental impact of the organization for which they work. Implementing an eco-design approach is one of the positive responses companies can provide to this need for sustainability, especially in the digital industry. A green workplace not only aligns with their personal values but also contributes to a more sustainable future. A green workplace can also enhance employee satisfaction, well-being, and overall productivity.
Commitment to sustainable IT: a common concern
MEGA's commitment to a recognized sustainable IT approach* makes it possible to share best practices and highlight the environmental and technical benefits of products for customers and for the planet.  
In fact, our eco-design and accessibility strategy is based on a desire at all levels of the company. To make the transition a success, we have put in place processes to consider sustainability concerns when designing our products (design, code, architecture, resources, etc.).  
One of our first steps was to raise awareness among our employees through concrete actions ("Climate Fresk " workshop*, disability awareness workshops, etc.) and to offer them specific training - digital accessibility for all MEGA designers, for example. MEGA understands the importance of sustainable IT and supports initiatives that contribute to it, such as sharing resources, best practices, energy efficiency, waste reduction, and using sustainable materials.
* Sources
RGAA (French Accessibility Guidelines based on WCAG2): https://design.numerique.gouv.fr/accessibilite-numerique/rgaa/  
RGESN (French General framework for eco-design of digital services): https://ecoresponsable.numerique.gouv.fr/publications/referentiel-gener…  
For a more global approach (to know more on this topic, refer to publications produced and shared by French association "designers éthiques" : https://beta.designersethiques.org/  
ADEME (The French Agency for Ecological Transition) study: https://expertises.ademe.fr/production-durable/production-industrielle-…  
About "Sustainable IT" label: https://www.mega.com/news/mega-international-obtains-sustainable-it-lab…  
About "Climate Fresk" workshop: https://climatefresk.org/  
MEGA HOPEX for Enterprise Architecture
Request a demonstration of HOPEX for EA, and see how you can have immediate value of your projects.