Valuing intergeneration: an asset for organizations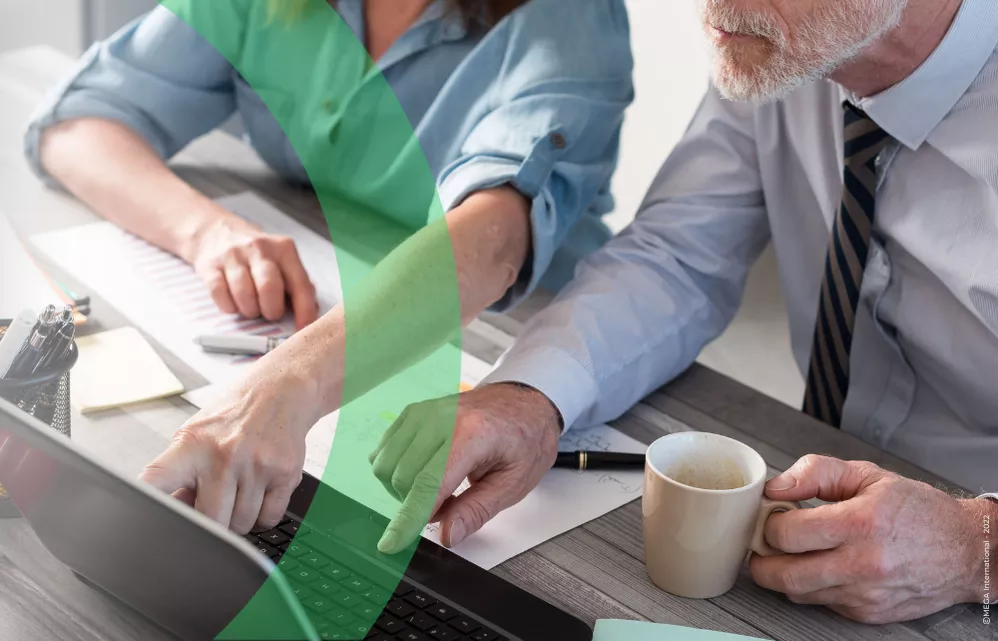 Less emblematic than diversity or gender aspects, generational issues are often ignored in companies, but they remain a strong signal of the equality policy. Companies have everything to gain from strengthening collaboration between generations.
Intergeneration: Fighting stereotypes and supporting transmission
Senior adults are often considered too expensive, too expert, less motivated, and less agile. The youngest are attracted by innovation, quality of life, teleworking, and the desire to build meaningful careers.
Today, nearly five generations work side by side within companies. Each generation is built on different foundations. At a time when careers are getting longer, companies must tackle the challenge of reconciling their needs with individual expectations.
Organizations must fight stereotypes and value experience and all types of energy while remaining in tune with the signs of the times. They must promote synergies between generations by relying on a solid managerial culture.  
The company is an intergenerational and trans-generational mirror of society
The average age is insufficient to determine the number of generations in an organization accurately. Organizations have many differences, but they very often show age biases.
"Seniors are too expensive." "I don't see myself managing someone my parents' age." "What do they understand about digital?" Or, on the contrary, "I don't have time to train a junior." "This generation Y does not know how to work and spends time on smartphones." These central stereotypes convey a biased view of the entire generation and don't consider each person an individual.
This also hides a big difference in the perception of "generational milestones" depending on the businesses or sectors: at 40, the same person may be considered an "experienced" manager in one company or a "senior person" in another!
Whether voluntary or imposed, the absence of generational diversity creates a harmful imbalance for both companies and society.
Intergenerational relationships: sharing, transmitting, growing
Each generation has strengths to share. Thus, the most experienced people can transmit their knowledge acquired through experience, whereas the youngest bring a vision and new tools.
It is up to the company to take advantage of this opportunity and encourage the development of mixed teams. In occupations with a hiring shortage, hiring unemployed people or people from another industry and retraining them is great for companies and people looking for jobs – a win-win for everyone.
Intergenerational equity: a winning strategy to avoid conflicts
Beyond continuous training, the intergenerational dynamic is a particularly effective way to develop each employee's skills, adaptability, and employability.  
The company has a fundamental role in the transition and collaboration between generations. Companies have nothing to gain by opposing or comparing generations at the risk of developing rivalries and unfounded discrimination. Performance is built, above all, on collective work and sharing knowledge.
Discover how organizations rely on us to transform their IT
Hear More From Companies Like Yours