The Growing Role of the Enterprise Architect as a Business Partner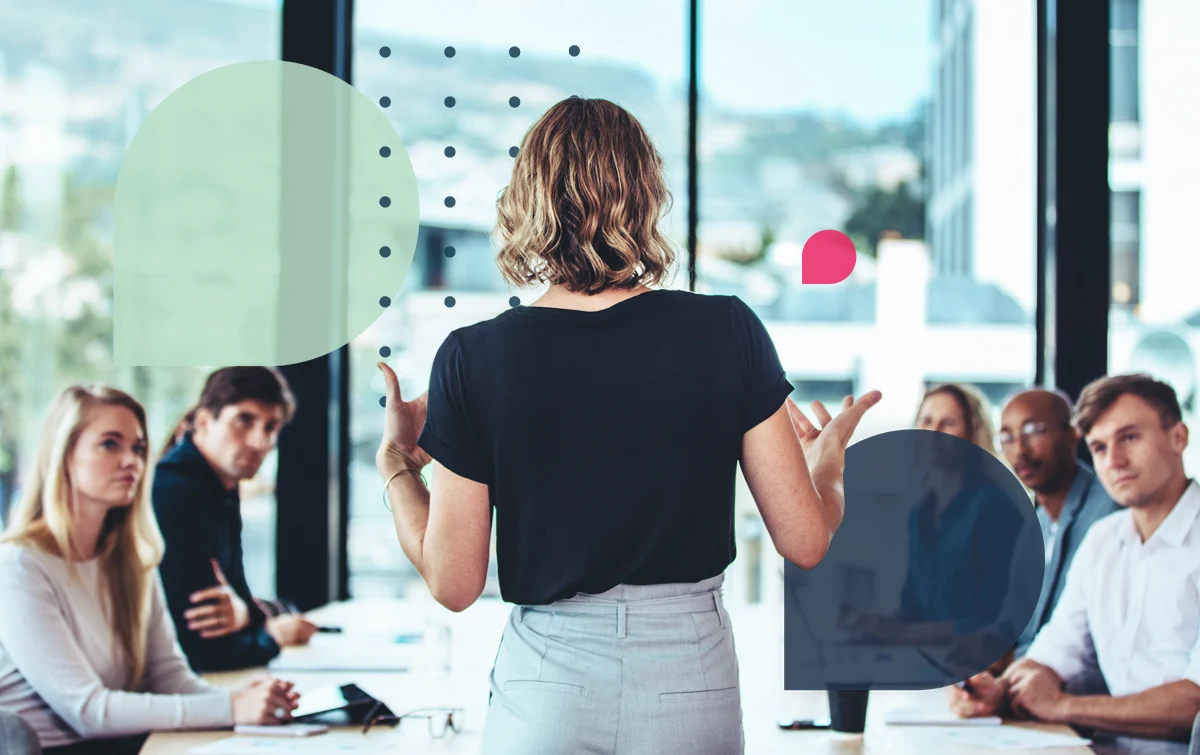 In the ever-changing world of digital transformation, the enterprise architect role is becoming increasingly important.
In agile environments at the core of most businesses, enterprise architects become business partners who facilitate digital business transformation.
They have sometimes been considered as being disconnected from reality. To prove business value derived from enterprise architecture, the role of the enterprise architect must be that of a "facilitator," who makes sure to smooth the implementation of new projects with business teams.
Here are some insights from enterprise architects on their evolving roles and interactions with business stakeholders.
What is an enterprise architect? 
An enterprise architect is responsible for the overall design and successful implementation of an organization's technology infrastructure.  
Their job is to analyze the current state of the company's technology, processes, and services to identify areas of improvement and create a plan for future development. Enterprise architects must have excellent communication skills as they must collaborate with multiple contributors to ensure that the architecture meets the needs of all departments within the organization.  
They must also possess strong technical skills to evaluate systems properly and develop cost-effective and efficient solutions. A good enterprise architect should also have a knowledge base covering various technologies such as distributed computing, software engineering, databases, virtualization, cloud computing, security, networks, and storage. 
Enterprise Architect Job Description Demystified 
Enterprise Architects are responsible for designing, developing, and implementing a company's IT strategy. As such, they must possess a unique set of skills to be successful in this role. To become an Enterprise Architect, one must have strong problem-solving and analytical skills to identify opportunities for improvement and streamline processes.  
They should also have excellent communication skills to effectively explain their plans to allies and straightforwardly present their solutions. Additionally, they must have deep knowledge of enterprise software development and the latest technology trends. Enterprise Architects should also be knowledgeable in governance models such as ITIL or COBIT and have expertise in project management methodologies like Agile or Scrum. 
Furthermore, having experience with cloud computing or cybersecurity will help them create cost-effective, secure systems. All of these skills are essential for any aspiring Enterprise Architect to possess. 
Exploring the Roles and Responsibilities of an Enterprise Architect
Enterprise Architect (EA) is one of the most senior positions in the IT department. According to Frédéric Jauffret, Head of IS Architecture at AP-HP (Public hospital), the enterprise architect is first a "regulator, the one who puts in place principles so that everything goes well," and a "facilitator, the one making sure to facilitate the implementation of new projects regarding applications and systems." 
The primary enterprise architect skills are based on integrating the companies' information applications and programs. To play a crucial role and align with the evolution of the business, an enterprise architect needs "to be an advocate for IT, to move from an IT framework to providing services and to be a Business Partner of businesses, to reverse the trend, to be a source of advice and to influence the path of the organization," says Frédéric Girardeau, Enterprise Architect at Société du Grand Paris (Public sector). 
In this new role, enterprise architects are expected to make strategic recommendations, assess business opportunities related to emerging technologies, and evaluate the impact of business change on IT systems, considering how to adjust the IT ecosystem. 
They will clearly show the value generated by the connections between people, processes, applications, and infrastructure by: 
Bringing the strategic vision to organizations that often work in silos and lack an overarching view. 
Engaging with the business to refine its needs, showing how a business capability should evolve in the next three years, or whether the company can address new customer segments or services 
Contributing to an improved IT roadmap that efficiently and proactively supports business needs and better plans for future IT investments. 
Enterprise architects: New influential partners in organizations 
In the past, enterprise architecture (EA) was often seen as an intrusive cost center that builds architecture for the sake of architecture, delivering nothing more than noise throughout the organization. 
Even if enterprise architect is still a "shadow job," "Now, we are going into influencer mode. People have understood that what we do is paying off, and they come to see us. They listen to our advice and the influences we can have on the information system," says Dorine Periolat, IT Architect at Bordeaux Métropole (Public sector). 
"It is about understanding that architecture is not an ivory tower that lacks transparency about its activities. We are trying to be accessible, to make our role better understood and useful", says Frédéric Jauffret, Head of IS Architecture at AP-HP (Public hospital sector) 
Enterprise architects lead critical change initiatives by leveraging company assets and exploring new business opportunities, such as those delivered by emerging technologies. 
The main steps that an enterprise architect can take to accelerate and elevate the value they bring to their organization and become influential are the following: 
Initial - When starting an initiative, Enterprise Architecture has not perceived value and requires extra effort to implement it. 
Valuable - EA is perceived as applicable and has started to produce value for some stakeholders. 
Trusted – Enterprise architecture is trusted and has a reputation for delivering value. 
Influential - EA has become truly influential and is perceived as an internal consultancy by business leaders. 
But there is a way to move from "Initial" to "Influential." 

 
To create success in digital transformation, we recommend the following actions: 
From Initial to Useful. To gain influence in their organization, enterprise architects can build an enterprise architecture baseline that consists of creating an inventory of applications and technology, setting up some dashboards, and socializing their initiative through an enterprise portal. At this stage, it is vital to show quick results by automating the inventory and focusing on the portal. 
 
From Useful to Trusted. Enterprise architects can leverage this new confidence as a catalyst for more significant projects with more visibility throughout the organization, expanding the audience that recognizes the value of enterprise architecture. At this stage, they can implement additional use cases focused on business outcomes and establish a Center of Excellence that strengthens the discipline. 
 
From Trusted to Influential. Once enterprise architects are trusted, they'll be seen as a source of truth for reliable information, and the business will ask for their help. As true experts and internal consultants, the C-suite will soon become their key stakeholders. To foster innovation, they should establish a governance process and have a comprehensive view of the enterprise. This supports "what if" scenario decision-making that drives transformation. To remain in this stage, enterprise architects can continue focusing on new business related to Governance, Risk, and Compliance (GRC) use cases, providing tangible business value and driving transformation and innovation. 
 
  In a research note published in 2020, Gartner identifies five steps to demonstrate EA's value to business leaders: 
 
Position Enterprise Architecture as an internal management consultancy by defining consulting services that better-fit business strategies, innovation, and operationalization. 
Utilize value-based selling to promote enterprise architecture inside the organization. 
Conduct diligence to build relationships by interacting with business leaders and understanding how the EA practice can help them make smarter investment decisions to build the value proposition. 
Construct a value proposition document specifically tailored to the organization. 
Pitch the Enterprise Architecture value proposition by first practicing and soliciting feedback and identifying the right person to deliver the value proposition. 
 
Main challenges to be faced by enterprise architects in the future 
Because the role of Enterprise Architects has evolved significantly, Enterprise Architects are aware that they need to help transformation projects by aligning IT approaches and business objectives.  
With their expertise in business processes and technology solutions, enterprise architects are critical players in ensuring that organizations stay ahead of the competition and remain competitive in an ever-changing marketplace. By analyzing data and trends, they can identify potential problems or opportunities and recommend how best to capitalize on them. Many other challenges need to be addressed in the current context of multiple transformations. 
 
Demonstrate business value 
Enterprise architecture is more of a long-term process based on transformation projects, but economic players demand to go ever faster. That is why "the ability to demonstrate their contribution of value in an extreme change is key" for enterprise architects, points Christophe Robin, Global IS Architecture and Projects Senior Manager at Nexans (Optical fiber industry). 
 
Adopt a risk prevention approach and be agile 
The other challenges are "innovation," "agility," and "cybersecurity," meaning that "We must move from a business value approach to a risk prevention approach, which is rather good for our activity because it helps to make us visible," explains Christophe Robin. 
 

Get a better understanding of data usage. 
According to Frédéric Jauffret, "Many things are driven by data. The challenge is understanding that data often drives IT to ensure that we work on data lineage, for example. The challenge for enterprise architects is also to be able to collect information and to be able to interconnect everything.
"In an organization, there is much information, flows, data: the most difficult thing is to capture all that and make it into something that has value and on which we can build," says Frédéric Girardeau. "The most important challenge is to be as versatile as possible, trying to have an analytical view of the information system with specific indicators (ESG or obsolescence indicators, for example)," adds Fethi Bounaas – Enterprise Architect, Credit Agricole Corporate & Investment Bank. 
Integrate sustainability in enterprise architecture 
One of the significant issues of the times is how to deal with global climate change, enable sustainable transformation to limit environmental impact, and contribute to a sustainable world. Enterprise architects need to promote best practices for green IT and eco-design actively. "I think that eco-design has a role to play so that we can build a future in which we can all live peacefully," concludes Dorine Periolat. 
Enterprise architecture training and certification  
Enterprise architecture training is designed to help organizations create an enterprise-wide view of their IT infrastructure, business processes, and information systems. This training helps enterprise architects and organizations identify and analyze strategic and tactical opportunities for improvement, as well as develop plans to optimize the use of resources.
It provides a comprehensive look at how business processes are linked, allowing organizations to better align technology investments with strategic goals. It also helps develop an understanding of current business processes and their impact on customer satisfaction, cost reduction, and organizational agility.
With the proper Enterprise Architecture training, Enterprise architects can identify potential areas of improvement, create change initiatives and implement solutions that will have a long-term positive impact on the organization. 
Learn more about Mega Hopex Training Certifications ▷ here 
In conclusion, enterprise architects play a vital role in any organization's success.
They are responsible for ensuring that the IT infrastructure is aligned with the company's goals and objectives and for providing technical guidance and expertise to all stakeholders. Moreover, enterprise architects must be adept at developing IT solutions that meet both customer needs and business objectives.
Their ability to collaborate effectively with other teams within the organization is essential for achieving desired outcomes. With their unique skills, enterprise architects are an indispensable asset to organizations everywhere. 
Overcome digital transformation challenges with Enterprise Architecture
MEGA HOPEX for Enterprise Architecture
Request a demonstration of HOPEX for EA, and see how you can have immediate value of your projects.