5 trends for the post-COVID future of Enterprise Architecture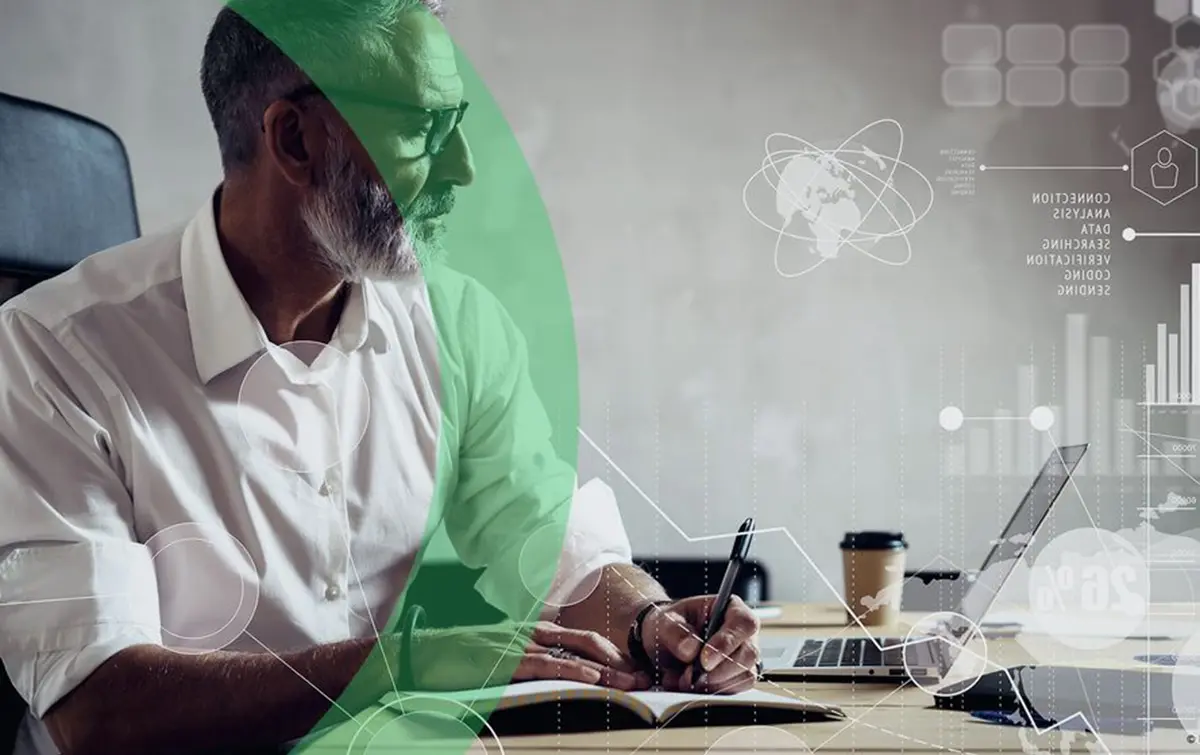 The COVID-19 pandemic caused considerable disruption: many businesses have closed, and the workforce has started working remotely. The change has been so impactful that organizations can no longer return to what they were before the crisis. As they prepare to exit the problem, they must reinvent themselves for a new normal. Here are five predictions of the post-COVID world and their impact on enterprise architecture.
1 - Online transactions and remote working will be the new norm
With the COVID-19 crisis, most business transactions are now done online, and employees work remotely most of the time. Application migration to the cloud will continue at an even faster pace than before the crisis.
As an enterprise architect, you need to understand the cloud migration strategy to apply for each application. The strategy can be categorized into various types, such as
- "Rehost" – or "lift-and-shift" - which consists of moving an application to the cloud without re-architecting it, or
- "Refactor" that consists of re-architecting the application by leveraging cloud-native features.
By having a deep understanding of the business value and criticality of an application, it is easier to rank these applications and determine the best cloud migration strategy.
As an architect, you also know all the dependencies of an application, and how an application is supported by underlying technology components facilitating decision-making and execution of the migration to the cloud.
2 - Business digitization will accelerate
Now that more and more transactions are performed online, organizations must accelerate their digitization efforts. This translates into rethinking the customer experience and more specifically the customer journey.
As an enterprise architect, you need to connect with business leaders and understand the new customer journeys they want to implement. By mapping customer touchpoints to business capabilities in a customer journey map, you get a better view of the impacted business capabilities and even identify emerging capabilities. By evaluating these capabilities against parameters such as complexity, performance, and criticality, you can build strategic initiatives that focus on the capabilities that provide the most value to both the customer and the organization.
Value Streams is another tool that helps you understand the value delivered to your customers. It represents the series of steps that an organization uses to implement solutions, as described in the SAFe framework while customer journey maps seek to describe the emotions, intent, and individual interactions with a customer.
Like in customer journey maps, connecting business capabilities to value streams will help you plan business capabilities, and hence initiatives.
3 - Agile will be a given
As described by McKinsey, the need for speed will be greater than ever in the post-COVID era. Organizations will need to increase the speed of decision-making, using technology and data to delight the customer and remove boundaries to get things done fast and well. The predominant values will be transparency and continuous improvement. Organizations will reorganize by-products to better serve the customer.
In this new context, Enterprise Architecture will move from a top-down approach to decentralized management while increasing collaboration with development teams.
Enterprise Architects will help development teams understand how software developments fit into the newly designed customer experience by mapping epics and user stories to business capabilities, and indirectly to customer journey maps and value streams.
They will also provide reference architecture models that integrate regulatory requirements, as well as technology standards that can be used by development teams to increase standardization and avoid possible rework.
Enterprise architects will also work with Agile teams to create enabler epics (or architectural epics) to fuel the architectural runway that depends on the architectural needs established during each PI Planning (Program Increment planning).
4 - Cybersecurity risks will increase
Cybersecurity risks will increase as employees will be working from home and business transactions will be mostly done online. Lack of company policy, occasional home practices, and insecure network connections will be just some of the factors that will trigger cybersecurity threats.
In the SolarWinds hack that occurred in 2020, SolarWinds unintentionally sent out software updates to its customers that included the hacked code. The problem was that many organizations were unaware they had such an application in their application landscape.
As an enterprise architect, you will ensure to maintain an inventory of the IT landscape so that the EA repository is used as the system of records for all the applications in your organization.
To mitigate technology risks, you will monitor outdated technologies and vulnerabilities, and see their impact on applications and business capabilities. You will also work with system architects to design infrastructure diagrams that describe security items such as firewalls.
Another important aspect is the ability to comply with regulatory requirements. Regulations can be automatically imported into the EA repository using UCF (Unified Compliance Framework). UCF covers standards such as NIST, SOX, and ISO 27001. When implementing controls, architects can review the compliance status by regulation and critical asset (Fail/Pass).
5 - Resilience will be at the core of business initiatives
In the pre-COVID era, organizations focused on maximizing their efficiency at the expense of flexibility. Companies now need to focus on outcomes and build a flexible organization that can withstand disruption, with an architecture resilient-by-design, embedded in technologies and processes.
Instead of focusing on guidelines and principles, an outcome-driven enterprise architecture approach is essential to connect IT systems and Agile developments to business objectives. At one point, IT systems can be on-premises, at another point, IT systems can be hosted by one cloud provider and then another provider. What really matters here is IT flexibility and the fact that the customer will get the best experience regardless of the IT systems in place.
An outcome-driven approach of EA will also seek to automate cumbersome tasks such as the inventory of IT assets by seamlessly connecting to ITSM tools. It is also essential to monitor the resilience of IT assets through reports and dashboards that track for example technology obsolescence, vendor dependency, and the number of applications on-prem vs in the cloud over time.
The role of the enterprise architect will also evolve. They will act as internal management consultants who will take part in business decisions while bringing their knowledge of IT systems and ensuring that resilience is built into new solutions. They will also evaluate emerging technologies such as machine learning and big data, to create new business opportunities, understand their impact on the IT landscape, and assess their resilience in the event of a new crisis.
No one has been able to anticipate the rapid changes that occurred with the pandemic. The important thing now is to adapt to a new normal and continue transformation efforts. Enterprise architecture, with an outcome-driven approach, will help organizations to reinvent themselves and accelerate their recovery by supporting cloud migration, business digitization, agile developments, security risk mitigation, and resilience.
MEGA HOPEX for Enterprise Architecture
Try HOPEX, and see how you can demonstrate immediate value of your projects.